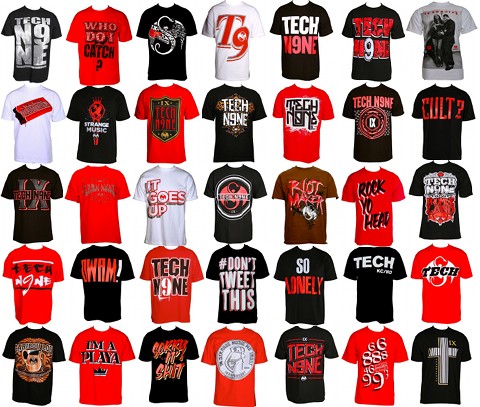 The S.O.S. Sale is upon us, which means all your favorite merchandise on strangemusicinc.net is available at 50% off!
Before they're all gone, we want to ask you, the fans, which Tech N9ne t-shirt is your favorite. This helps us know which ones to keep making more of and which ones are better served as rags to wipe up spilled KC Teas and Caribou Lous.
Take a look and vote at the bottom for up to three of your favorite shirts!
Black All Day All Night T-Shirt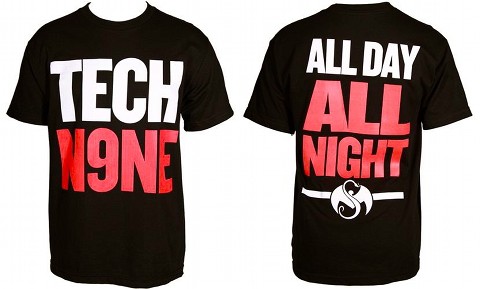 Black Caribou Lou 2013 T-Shirt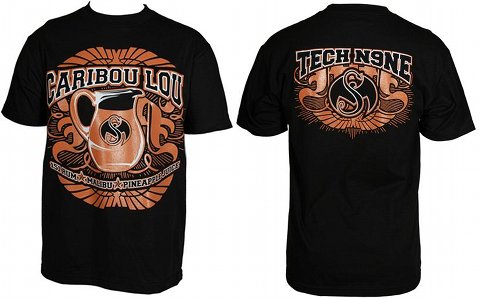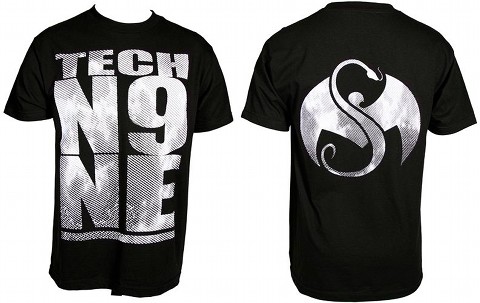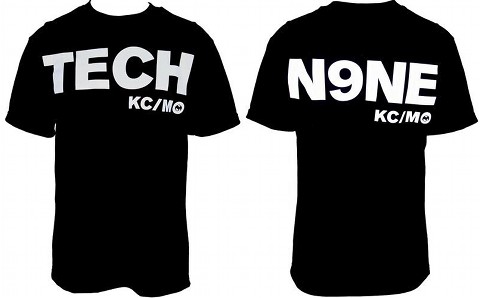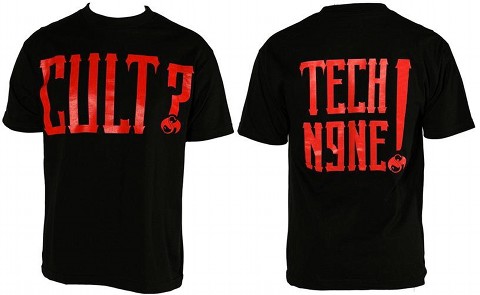 Black Don't Tweet This T-Shirt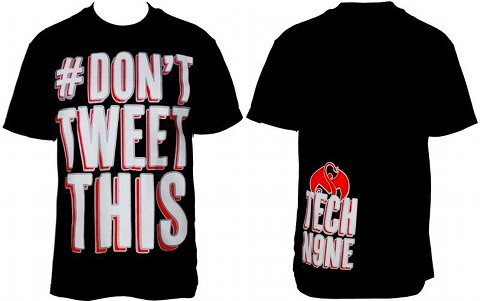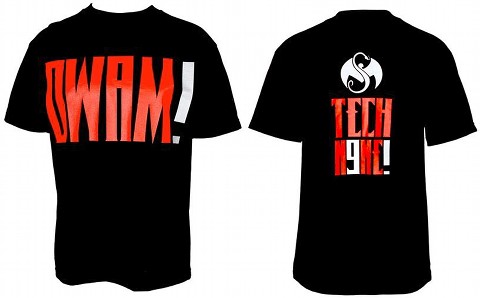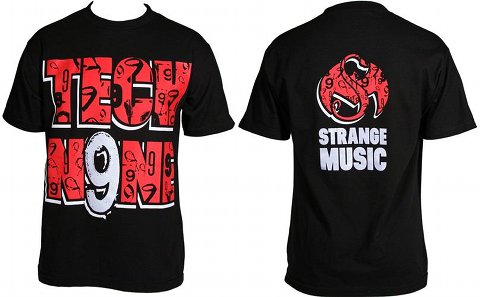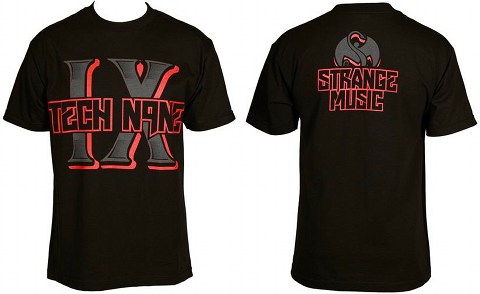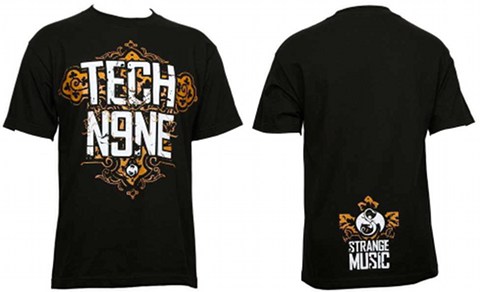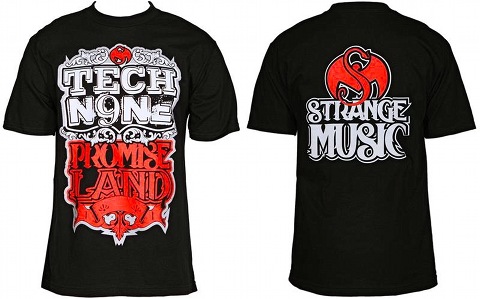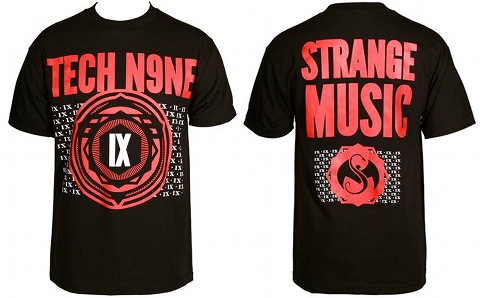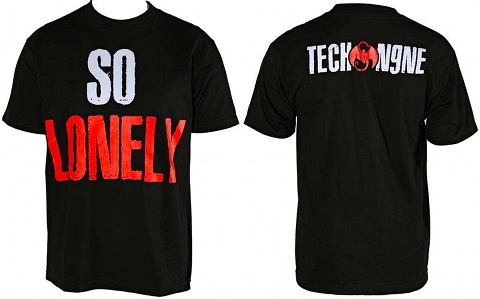 Black Sorry N Shit 2012 T-Shirt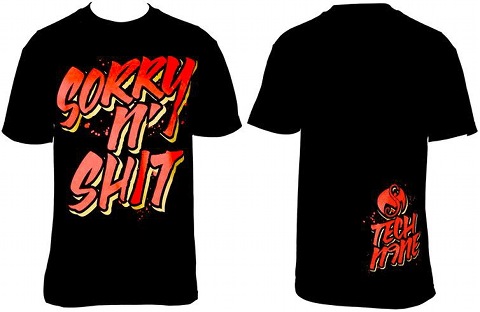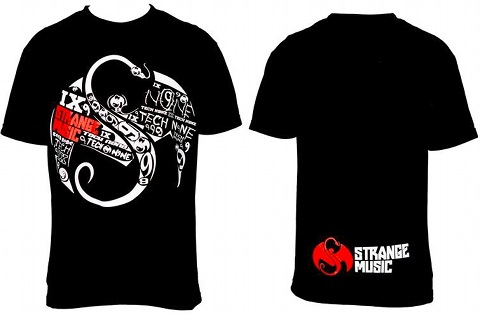 Black World Microphone T-Shirt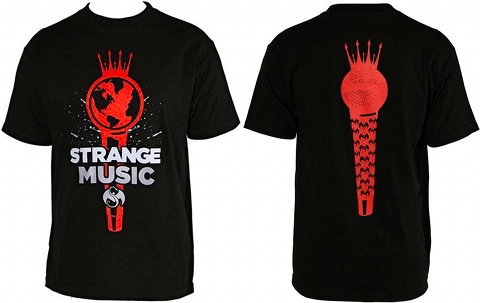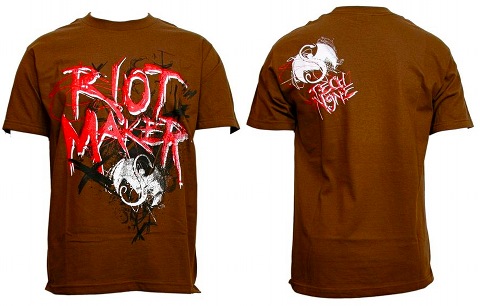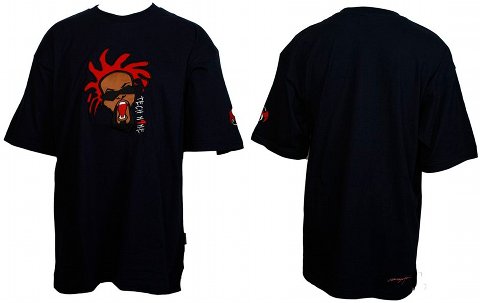 Red Armour T-Shirt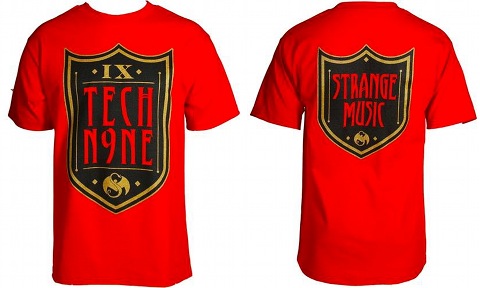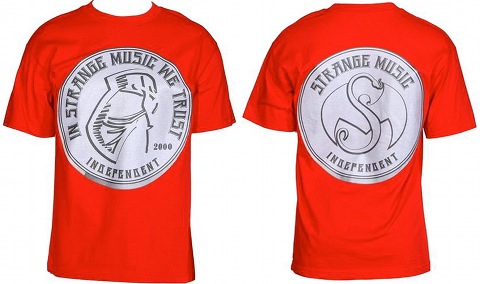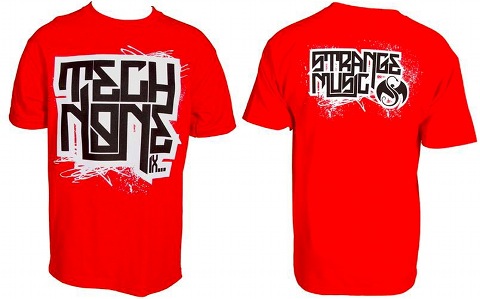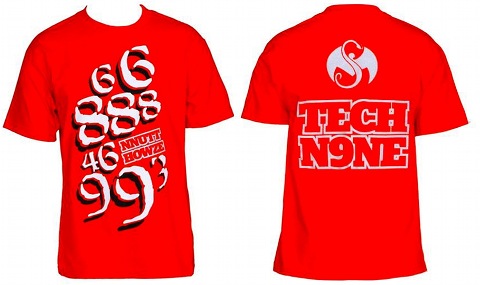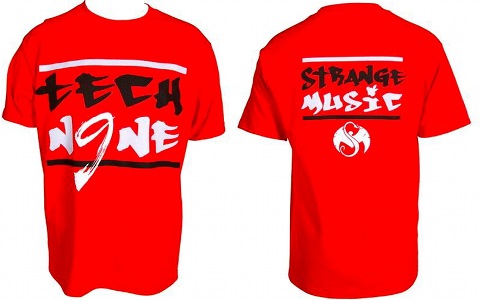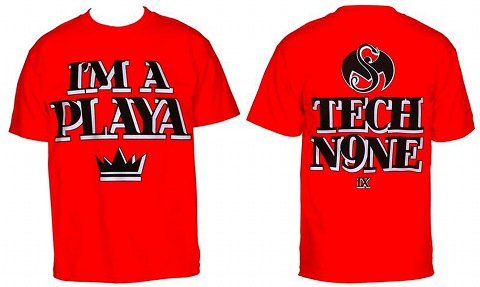 Red Rock Yo Head T-Shirt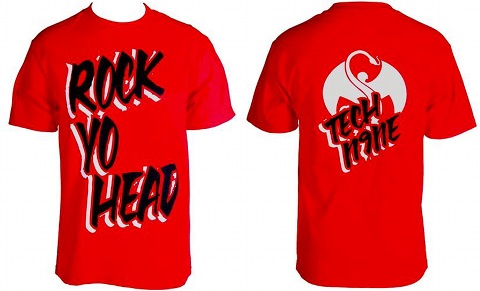 Red Stencil T-Shirt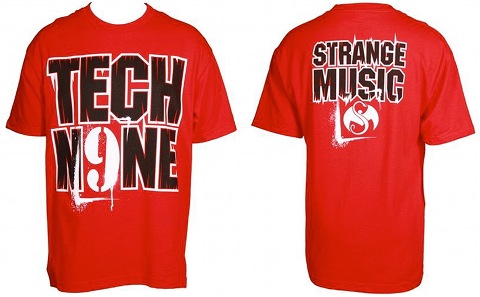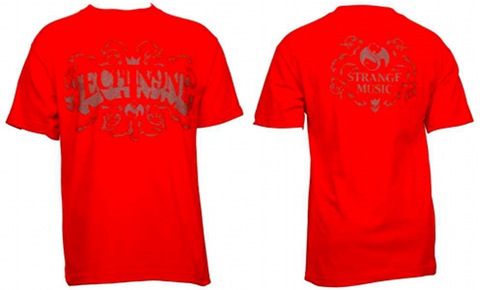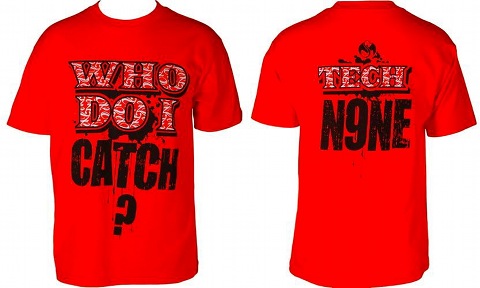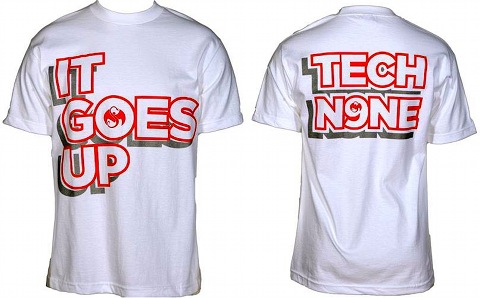 White Klusterfuk Candy Bar T-Shirt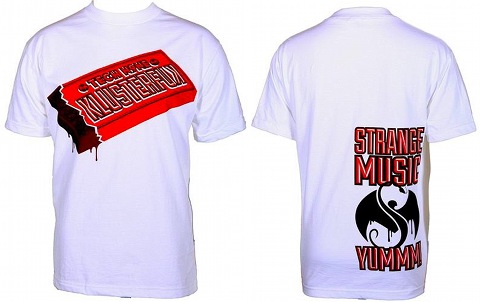 White Sexorcist T-Shirt By TITS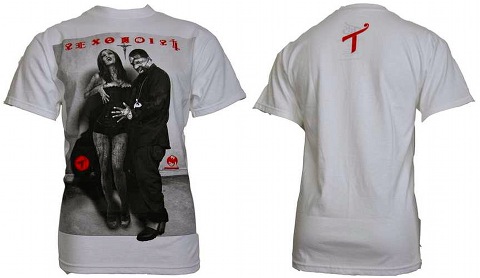 VOTE FOR UP TO THREE T-SHIRTS!
CLICK HERE TO GET YOUR MERCH AT 50% OFF
AT STRANGEMUSICINC.NET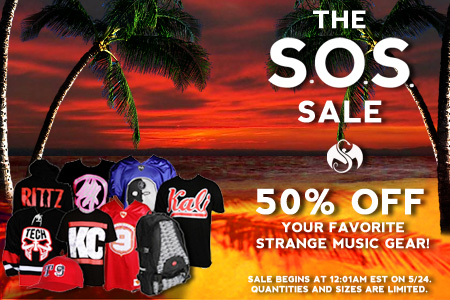 Which shirts did you vote for?
Let us know in the comments section below!