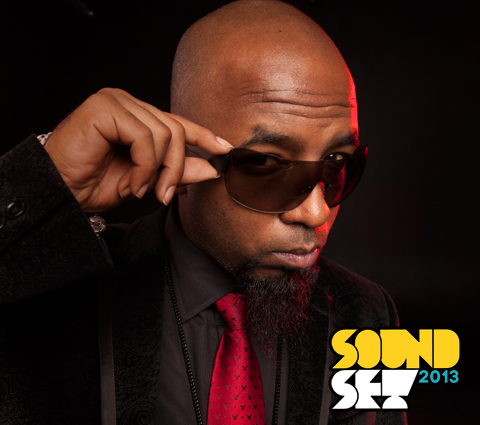 This weekend, Tech N9ne and Strange Music join some of hip hop's biggest names in Shakopee, MN for Soundset 2013. The massive music festival, presented by Rhymesayers Ent., brings together fans from all corners hip hop for a day of live performances featuring the likes of Atmosphere, Snoop Dogg, Busta Rhymes, Schoolboy Q, R.A. The Rugged Man, and more.
With his sights set on conquering Soundset 2013, we spoke with the Kansas City King himself and got a better perspective on what it's like to get so much love in Minnesota.
You're about to hit Soundset 2013 for a live performance. This is kind of a different crowd for you, isn't it?
There's not one kind of crowd that I haven't had yet. I've had the rock n' roll crowd, I've had the backpack crowd, I've had the Juggalos, I've had the metalheads – I've had it all. I get to be reunited with my brothers Snoop Dogg and Busta Rhymes. If there are non-believers there, then we treat it like we would Paid Dues or Rock The Bells – murder, just like we do every crowd, even if they don't like rap.
What do you think it is about Minneapolis or Minnesota in general that makes it such a hot spot for you guys?
Technicians are tied together, as one mind, body, and soul – everywhere. If you ever go Amsterdam, you'll see it's the same. If you go to Denmark, you'll see it's even bigger. If you go to Germany, you'll see it's even bigger. It's happening everywhere. It's growing, it's inevitable. With Minnesota, they're closer to home and they been on me since day one. Just like Denver, Seattle, and Chicago. It's tied together as one mind, body, and soul all over the world, man. It's inevitable. It keeps blossoming. Minnesota has always had love for me. I got signed with Jimmy Jam and Terry Lewis outta there in '93. Flyte Tyme was outta Minneapolis, you know, so I used to go back and forth to their workshops and everything. I've been deep rooted there for years. Just like we did with Denver, we've been doing that with Minnesota.
That's why fans were on Twitter like, "We don't have no Minneapolis show?!", before they found out about Soundset. That's because it's tradition for them to come out and show love, and for us to give love back with our energy. They found out there wasn't a tour date, they felt like , "What about all the love we give you and you don't give us the same love or give us this tour?" Nah, we had to make a choice. Either play the date or play Soundset. Soundset was supposed to be more people and we like to infect the masses, so we took Soundset. We love Minneapolis – all of Minnesota.
The love out there is big. I remember they had you going head to head with Atmosphere once on the radio or something, right?
We didn't go head to head. It was the people that went head to head and they said I won on a radio station. We've done shows together and everything. We did the first Paid Dues together, so I never go head to head with anybody. It was a radio station that put us against each other. They had people vote to see what they liked the best and I appreciate that. But, they're a wonderful group of people – Slug and the rest of the guys. I thank them so much for considering me.
Basically, get to Soundset.
Totally. If you're from anywhere, get your ass to Soundset.
CLICK HERE FOR TICKETS TO SOUNDSET 2013!
Have you ever attended Soundset?

What do you think of this year's line-up?
Let us know below!