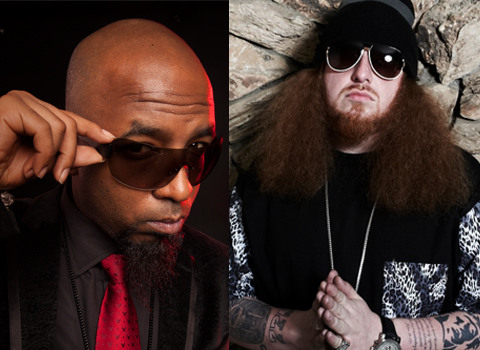 It's been almost a year since Slumerican rep Rittz stepped out in front of Kansas City to get chained-up by the general himself, Tech N9ne.
Since getting the official seal of the Snake and Bat, Rittz has embarked on two nationwide tours and after years on the grind, finally released his national debut album with The Life And Times Of Jonny Valiant. Earning a top 200 Billboard debut, the album made one thing clear: Jonny Valiant has arrived.
With all of the buzz surrounding White Jesus, we caught up with Tech N9ne for a quick word as he laid down some knowledge about his latest addition to Strangeland.
Give me the Tech N9ne review of The Life And Times Of Jonny Valiant.
It's beautiful to hear Strange through the whole album because he is Strange. Way before he even signed to Strange. I think the fans – I don't think, I know the fans are loving it. Not just because "Say No More" is a killer, but also "My Interview" is the shit. The one with Big K.R.I.T. (hums "Wastin' Time"). It's beautiful. It reminds me of being in Atlanta and rolling in that car on the artwork, at night and blowin' on a blunt. That's what the album feels like to me. It's wonderful.
It seems like "Switch Lanes" really has the potential to break Rittz and Strange Music to radio.
Yeah. I'm anxious to see what the radio will do for us. I don't see it because I'm out here, but when I get home I'll see the spins and shit, but I have no idea who's playing it right now. I know radio is responding per Travis. I expect it to be a big hit. We've always had artists on the radio, but we ain't never had one played on the radio constantly with a hit.
But if we're talking about, does it sound like something that can really go? Yes, it does.
We're almost at that one-year mark since Rittz was signed. What's it been like to watch him develop?
He was already developed before he signed to us. I've seen his shows in Nashville and KC. He was already developed and Strange-bound. The fans knew his style was Strange all day – that rapid style, so he fits in perfectly. They're taking to him wonderfully out here. He's already developed, you know? He's doing the same thing and it's beautiful. He didn't have to change nothing, add nothing, or take nothing away.
He was already blossomed before he signed to us.
CLICK HERE TO PURCHASE THE LIFE AND TIMES OF JONNY VALIANT!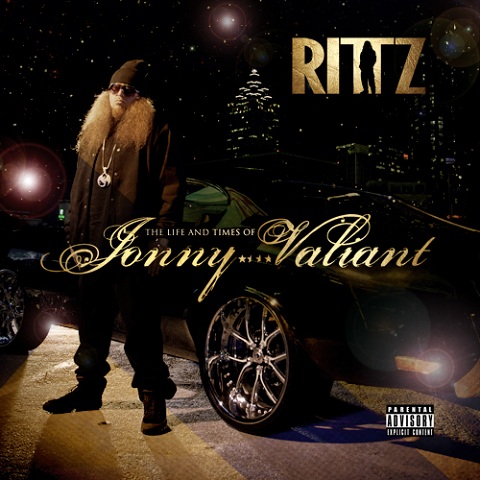 Do you agree with Tech's comments on Rittz?
Will "Switch Lanes" bring Strange Music a smash radio hit?
Drop your opinion below!