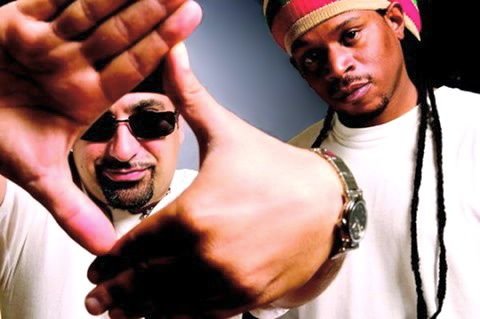 The forces that be made up for a radio reunion of epic proportions.
Tech N9ne went on Sirius XM to revisit The World Famous Wake Up Show hosted by the iconic radio duo of Sway and King Tech. If you recall, Tech made his first national splash with his murderous verse on Sway and King Tech's "The Anthem" in 1999, also featuring RZA, Eminem, KRS-One and many others for what is now one of the most heralded posse cuts of all time.
Amongst the things that Tech talked about were his five secrets of success, his come up with The Wake Up Show and his constant touring grind and what that means for his success.
They also played many of Tech N9ne's old-school classics like "Big Bad Wolf" and "Soul Searchin". On a surprise tip, Don Juan called in after Tech N9ne's finished interview to reminisce with King Tech about the classic sound that Don Juan and Tech carved out to begin Tech N9ne's legendary career.
To top it all off, the episode featured the premiere of "Blammers and Burners" featuring Crooked I and Tech N9ne over a devastating production that encourages both treacherous emcees to go all-out. As expected, Crooked and Tech kill the track that has been waiting on the shelves for over five years.
LISTEN
What did you think of the broadcast?
Leave your thoughts in the comments section below.