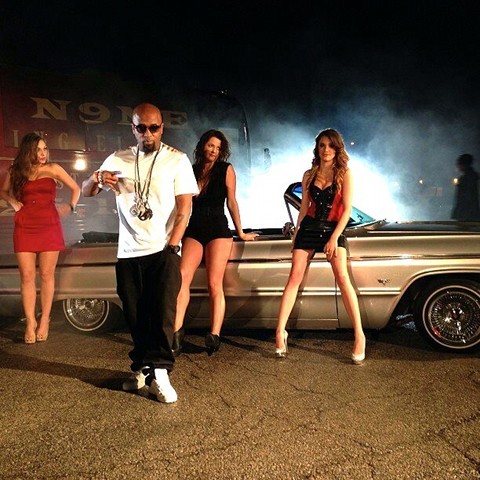 Tech N9ne is cooking up Something Else with the first visual shot for his highly anticipated next album.
Adorned with beautiful women, cars, and a tour bus unlike anyone has ever seen, Tech took to the pavement to perform "Dwamn" from his upcoming album Something Else. The video has yet to be completed but with all the pictures surfacing from the shoot, we couldn't help but share a first look from what is sure to be Tech N9ne's sickest video yet.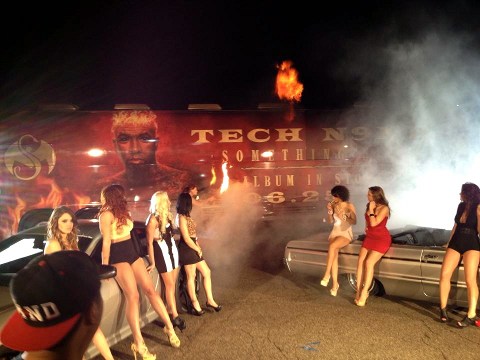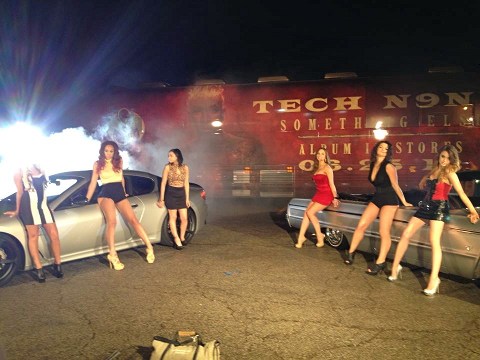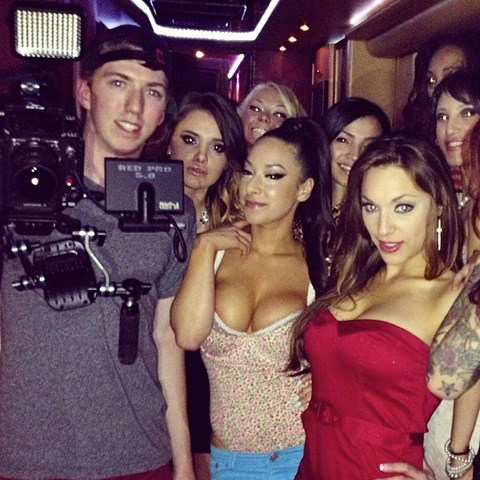 CLICK HERE TO DOWNLOAD THE INDEPENDENT POWERHOUSE SAMPLER
FEATURING "DWAMN"
How do you think this video is going to turn out?
Leave your thoughts in the comments section below.