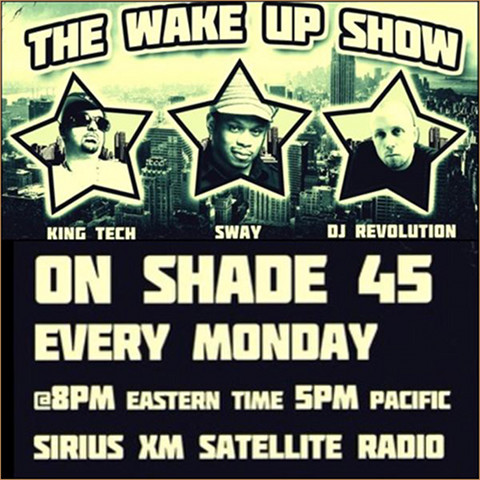 The legendary Wake Up Show makes a triumphant comeback to Shade 45 and will feature none other than the King of Independent Hip Hop: Tech N9ne!
Tune in this Monday at 8PM EST (7PM CST) to listen to Sway and King Tech with Tech N9ne on the return of The Wake Up Show.
The episode will feature
Classic Tech N9ne special with old school cuts, unreleased music, and more
A brand new extensive interview with Tech N9ne
A previously-unheard track featuring Crooked I that they have been holding onto for FIVE years!
For any fan of Tech N9ne or just hip hop in general, this broadcast is a must-listen!
SHOW STARTS
MONDAY, MAY 6, 2013
8PM EST/7PM CST