Another stunning visual from the Hitchcock of Hip Hop.
The music video of "Just Like Nothing" from We All Fall Down is a moving tale of hope in the face of despair about a lone worker who had just lost his job. He walks alone in the city, defeated after receiving the notice of his termination. Instead of going home he decides it might be better to take his own life and he travels to the edge of a nearby bridge.
Tyler Lyon provides a guest appearance, singing his powerful hook about the pain of desolation while standing alone amidst a large, open field.
The video serves as another example of Prozak's sharp eye for the human condition and the problems we all face.
WATCH ABOVE
CLICK HERE TO PURCHASE
'WE ALL FALL DOWN' FROM BEST BUY!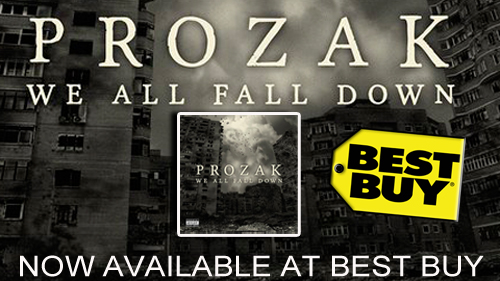 What did you think of the video?
Leave your thoughts in the comments section below.