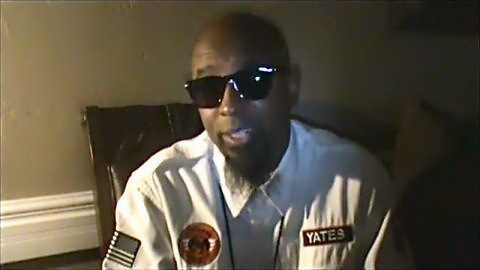 First he dropped Something Else and took us all for a wild ride full of surprises and unexpected musical turns. Now, only months later, Tech N9ne is ready to do it all over again with his upcoming Therapy – Sessions With Ross Robinson EP and completely redefine the sound of a Tech N9ne project.
How many times can he do this? Just when you think you've heard it all, Tech N9ne continues to astonish with his versatility and adventurous musical approach. In this interview with Metalholics US, Tech N9ne breaks down Therapy and some of the songs that are on the EP.
If you're expecting an EP full of songs that sound like the rock and roll stuff on Something Else, Tech is quick to let us know in this clip that Therapy is completely different: "It took me somewhere else, being on Venice Beach," Tech says, referring to the producer Ross Robinson's beach house where the EP was recorded with the likes of Wes Borland, Sammy Siegler and others.
Tech explains the concept of the song "Head Now":
All my experiences from something else, all these doors opening and all these people that hated back in the day all on the dills-nick right now made me write a song called "We don't need no head now." You know what I'm saying? We're good! You didn't love us back then, but now you're all on our johnson. So, we don't need no head now. We got enough head.
WATCH
CLICK HERE TO PRE-ORDER
'THERAPY – SESSIONS WITH ROSS ROBINSON'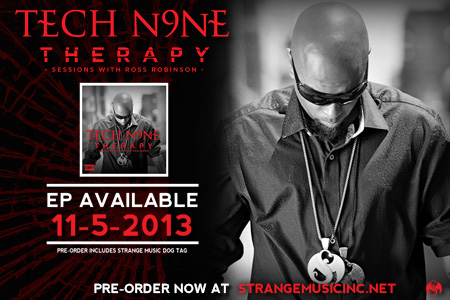 What do you look forward to the most on the Therapy EP?
Leave your thoughts in the comments section below.