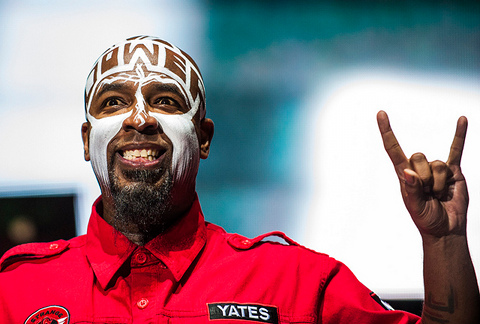 The ever-ascending and evolving emcee that goes by the name Tech N9ne said he doesn't plan on going downward anytime soon…or ever.
In an interview with Boombox Tech N9ne makes some surprising revelations and bold proclamations: he watches Sex and the City, had been drinking straight through the Something Else Tour and doesn't ever plan on stopping the rap game unless it's at the top.
When explaining why he won't follow the set industry blueprint for success, Tech says:
Unpolished, unapologetic, Tech N9ne is very aware of what's expected of him and his Strange Music imprint, but he refuses to follow a blueprint. "That's why it's been so hard for me to break through," he discloses. "Because motherf—ers just want you to do one thing and abuse it, so they can make money and you're doing that one thing until it goes out of style."

"I'm never gonna go outta style though," he affirms. "I'm gonna stop at the top."
Click here to read the entire interview.
CLICK HERE TO PURCHASE
THERAPY – SESSIONS WITH ROSS ROBINSON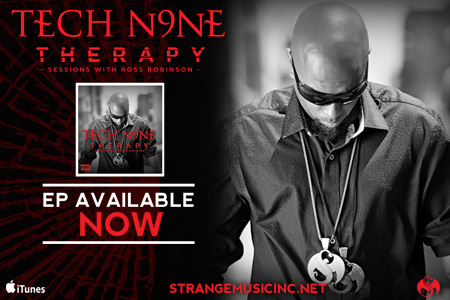 Do you think Tech will ever retire?
Leave your thoughts in the comments section below.