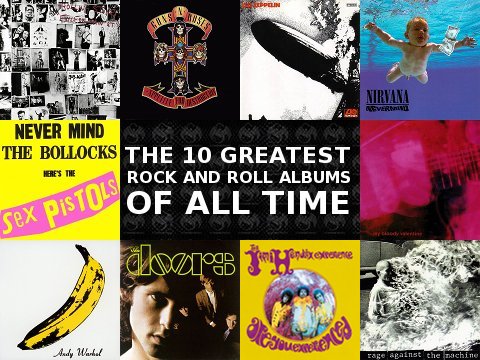 With Tech N9ne's debut rock and roll project, the Therapy EP, just around the corner, let's take a look at the albums that set the foundation for what will be one of Tech N9ne's most daring projects to date.
In the 1950s, Chuck Berry done messed around and birthed rock and roll, inadvertently making himself the single most influential person in popular music. A musician in his 30s, he was nonetheless able to create a genre of music that matched the increasingly defiant mood of the youth, and pioneered the use of the electric guitar as the primary instrument in popular song. When the 60s came around, rock and roll hit a fever pitch, inspiring an entire generation and reinventing the rules of popular music with each groundbreaking turn. Things that had never been done before in music were quickly becoming commonplace, and a genre with unlimited potential for expression began to take shape. Bands like The Doors, The Rolling Stones and The Velvet Underground set the creative standard that would be followed decades in the 80s and 90s by bands like My Bloody Underground, Guns N' Roses and Rage Against The Machine. To this day, the albums listed below serve as a prime example of what happens when attitude takes priority over "proper" technique.
Before we get into the list, let's address what might be an obvious reason for backlash from fans of rock and roll, most notably the absence of The Beatles or The Beach Boys. While the aforementioned groups were melodic geniuses and left an indelible stamp on pop culture, their music cannot be considered rock and roll amongst the groups listed. For one their main weapon of choice was the melodic song, which only carried the tradition of the vocal pop groups before them. While songs like The Beatles "Helter Skelter" were definitely a means to rock out, these songs proved to be exceptions rather than the norm from a band who specialized in crafting pleasant ditties that we could all sing along to. Like author Tom Wolfe so famously said, "The Beatles want to hold your hand, but the Stones want to burn down your town."
Here's our list of the greatest rock albums ever made, in chronological order.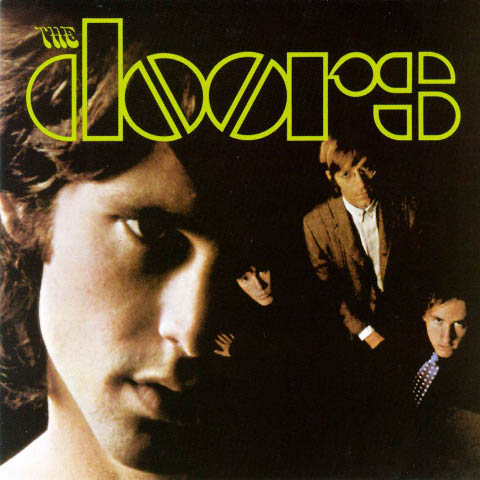 The Doors – The Doors (January 4, 1967)
Quintessential Track: "The End"
Where to begin? This album marks the beginning of the most inimitable band in the history of rock: The Doors. Jim Morrison tra the frontman from a mere performer into a bona fide artist, and the instrumental trio of Robby Krieger (guitar), John Densmore (drums) and Ray Manzarek (keyboard and organ) fused psychedlia, rock, blues, boroque classical and jazz to form a sound that has yet to be mistaken for anything else. The album opens up with the unrelenting and spastic "Break On Through", a unrelenting and spastic piece that ends before you even know what began and sets the manifesto for the rest of their career. "Light My Fire" is a daring ode to sex and death that somehow spent three weeks at the top of the Billboard singles chart despite being seven minutes long with an epic organ and guitar solo to break up Morrison's verses. "The End" is perhaps the band's greatest contribution to the art form, transforming a rock song into a performance piece that is equal parts Greek theatre and Freudian exorcism. Listening to it is like watching a movie in your mind that unfolds in the most unexpected ways.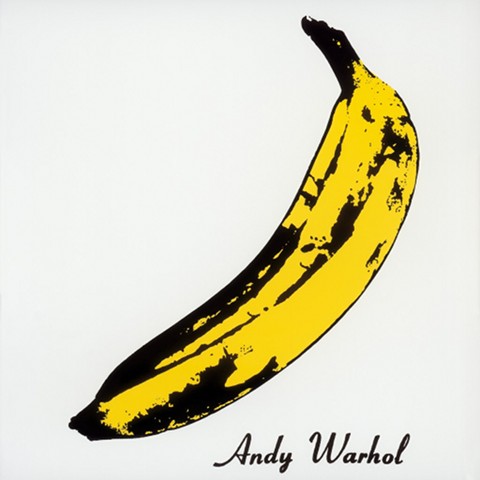 The Velvet Underground – The Velvet Underground and Nico (3-6-1967)
Quintessential Track: "Venus In Furs"
In terms of influence, this album is arguably as big as it gets. While The Stones took the music of black culture and turned it up to 11, having teens shake their asses across the world, The Velvet Underground released an album that completely abandoned any pretense for fun of any kind. To put it simply, this album was the Yeezus of its time, a violent, discordant, and confrontational affair that plunges the listener into the depths of the human condition. Songs like "Venus In Furs", with John Cale's viola (providing a relentless, abrasive drone, as it was strung with guitar strings and ran through an amplifier) and Lou Reed's (RIP) depraved vocals make for a song that can only be described an an aural nightmare. Songs like the blatantly named "Heroin" officially made it clear that this was not an album made with sales in mind. With The Velvet Underground and Nico, rock and roll became an art form.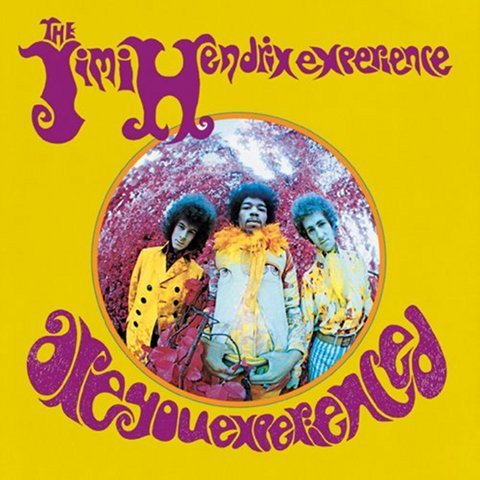 The Jimi Hendrix Experience – Are You Experienced (5-12-1967)
Quintessential Track: "Purple Haze"
When Jimi Hendrix burst on the scene, anything seemed possible. His electric guitar was doing unseen things, making unheard noises, and proclaimed itself as a weapon of thought and revolution. People argue about who the best drummer is, the best singer or the best whatever, but no one argues who the best guitar player is, it's a unanimous "Jimi" as the answer. The chords that open "Purple Haze" are as distinct as anything in popular music. "Fire" has an unrelenting wave of sexual suggestion and "Manic Depression" has Jimi baring his soul. The collection of songs here are the reason it ranks above Electric Ladyland. Just about every song on here is a classic and it's an album from the greatest guitar God that ever existed, placing it in the top ten.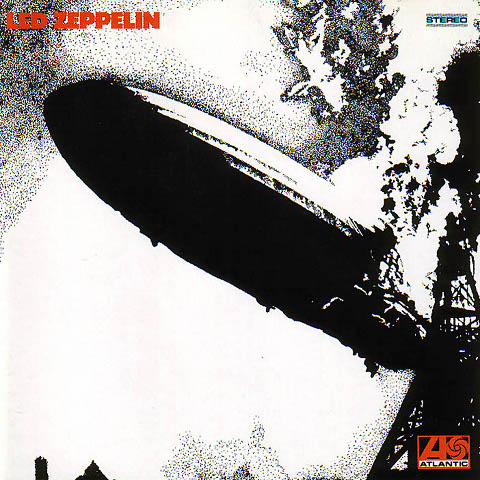 Led Zeppelin – I (1-12-1969)
Quintessential Track: "Babe I'm Gonna Leave You"
Led Zeppelin introduced a style of playing and performing that can only be described as delirious. Their interpretation of the blues was only possible due to the virtuosity of all the musicians: Robert Plant was a towering vocalist, John Bonham is one of the most influential drummers of all time, and John Paul Jones was a bad ass on the bass and keys, but man who commanded it all was guitarist Jimmy Page. With his possessed solos, great riffs and studio mastery, he is considered by many to be the father of heavy rock and roll. Songs like "Babe I'm Gonna Leave You" contain eruptions to interrupt the startling moments of pause and "Your Time Is Gonna Come" is one of the great middle fingers to conniving women ever recorded.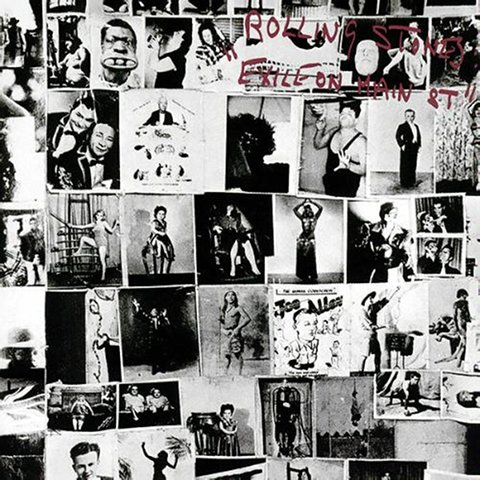 The Rolling Stones – Exile On Main St. (5-12-1972)
Quintessential Track: "Tumbling Dice"
The last of their four-album streak in which they could do no wrong (the previous three being Beggar's Banquet, Let It Bleed and Sticky Fingers), this album from the Stones was panned upon its release only to be widely-accepted decades later as their greatest album. What was considered to be the album's biggest weakness at the time is now considered its biggest charm: the rough and "sloppy" sound of the record. On Exile On Main St., instruments bleed into one another to form a near-indecipherable wall of sound. Perhaps the feat was never able to be duplicated again by "The Worlds Greatest Rock and Roll Band" because of the inability to duplicate the conditions of its recording. Literally a band on the run from its own country, the album was recorded in Keith Richards' French villa which served as a safe haven for the tax dodging Brits, who were evading the powers that be in their homeland of England. What came out of those decadent sessions (a time where Keith Richards heroin use really began to take on a life of its own) was a masterpiece from a band who was able to make their greatest music when the chips were down.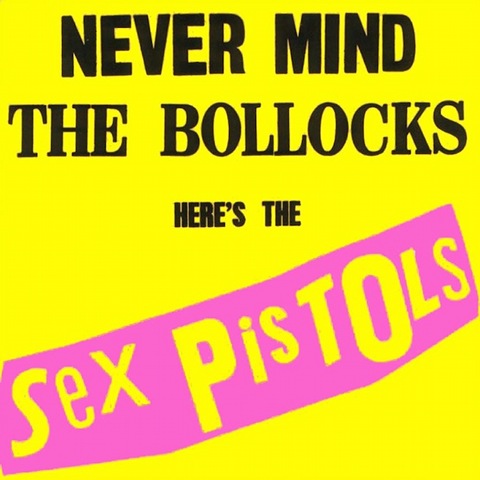 The Sex Pistols – Never Mind The Bollocks (10-27-1977)
Quintessential Track: "God Bless The Queen"
The Sex Pistols did more in the little time they had to change rock and roll than any band before or after them. What else can you say about a band that more or less popularized and redefined an entire genre of music in a year? Punk rock took full steam with the Sex Pistols and this album. When you think "punk" you think rudimentary, and in a way the power chords that seared from Nevermnd The Bollocks and straight into the hearts of millions of pissed off Brits are not that difficult to play, however the album betrays a sophistication that makes it more than just some irate newbies in a studio. Working with producer Bill Price, guitarist Steve Jones was able to create a wash of guitars that are just as texturally brilliant as they are angry and defiant. Paul Cook's drumming is incredibly tight and Johnny Rotten's vocals redefined what it meant to be a good singer. Quite frankly, Johnny Rotten doesn't "sing" very well at all on this album, but he howls, screeches and screams like very few could ever pull off in the history of recorded music.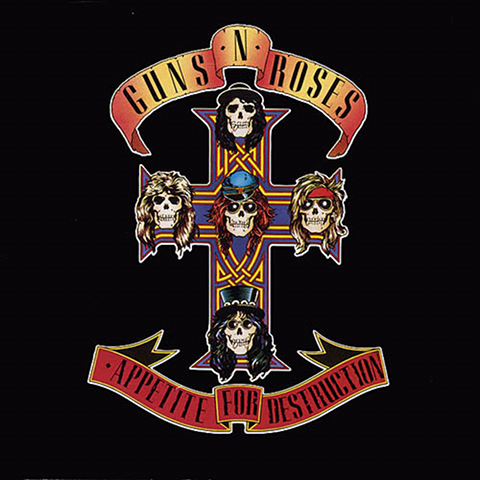 Guns N Roses – Appetite For Destruction (July 21, 1987)
Quintessential Track: "Welcome To The Jungle"
In a time where glamour, appearance and makeup started to take prominence over the actual music itself, Guns N' Roses kicked down the door of LA's glam-rock scene and rendered all of the soft bullshit of the thime obsolete. Yes, the band members looked cool and yes, they were wearing some outlandish shit themselves, but the difference between Guns N' Roses and the rest that became immediately apparent was that these guys were all great at what they did and wrote incredible music. Listening to Appetite For Destruction is like walking down the darkest alley in Los Angeles: over there is a prostitute, over here is a heroin addict and right over there are a bunch of people beating the shit out of each other. Never has the worst behavior sounded so cool, and yet there were the redemptive moments . The reason this album was so authentic and briliant is because it was created a bunch of drug addicts and alcoholics who were just as great at making music as they were at making what most would consider horrible choices in life. The result of this chemistry is the greatest album by the world's last great big huge rock and roll band.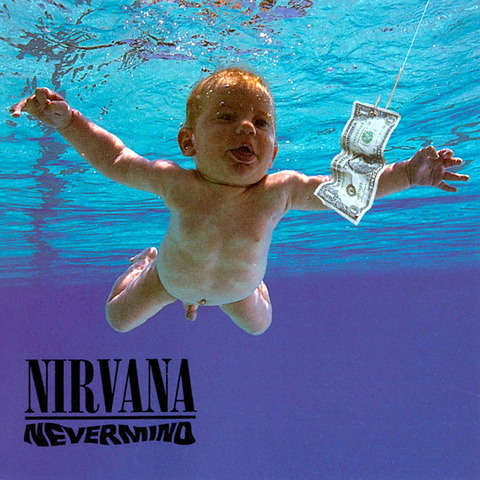 Nirvana – Nevermind (September 24, 1991)
Quintessential Song: "Smells Like Teen Spirit"
The outlandishness of Guns N Roses and rock bands of a similar bombast was ripped to shreds by a disillusioned singer/songwriter that went by the name of Kurt Cobain. The anthemic "Smells Like Teen Spirit" captured the mood of an entire generation and catapulted grunge into the pop charts where it would stay for nearly a decade. This album would shift the sound of an entire genre. Because of albums like this, "alternative" radio stations were created, and bands for decades afterwards would ditch the God complex for a more relatable, albeit less exciting, stance towards art and creativity. Beyond its influence, this album is a wonderful display of what happens when melodic genius meets hard rock. Songs like the singles "Lithium" and "In Bloom" are nearly impossible to get out of your head, yet would you dare call Nirvana a pop act? No, making Kurt Cobain one of the greatest magicians in rock and roll history.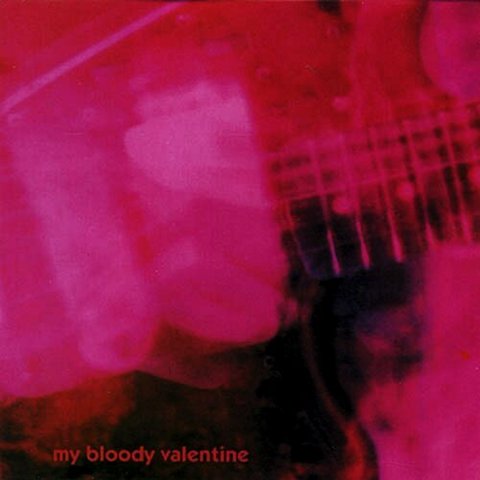 My Bloody Valentine – Loveless (November 4, 1991)
Quintessential Track: "Sometimes"
Textures and sounds have never been explored as thoroughly as My Bloody Valentine did with Loveless. It simply hasn't happened and probably won't for the rest of time. There are sound reasons for this: Kevin Shields is a genius and the album cost a half million dollars and took two years to make, nearly bankrupting the record label that put it out. Was it worth it? Rock and roll fans would say yes. With Loveless, My Bloody Valentine transformed guitar noise into something symphonic and transcended the atypical melodic definitions of song. The ethereal quality of the deafening wall of guitars is what makes this album more than just a band making noise for noise's sake. As loud as this album is (and trust us, it can get pretty fucking abrasive), you can easily fall into a trance from Loveless as well. Any attempt to describe this album is usually a futile exercise, it simply must be experienced.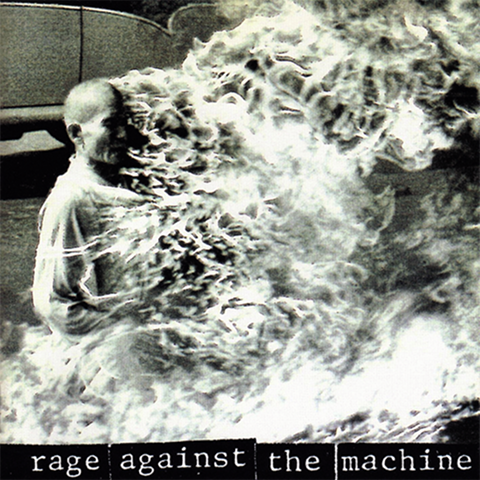 Rage Against The Machine – Rage Against The Machine (November 3, 1992)
Quintessential Track: "Killing In The Name"
If you ever want to know what an explosion, earthquake or riot sounds like, this is your album. The seismic riffs of Tom Morello combined with the force of nature that is Zach de la Rocha's vocals created a potent blend of the rhythms of hip hop with the riffs of rock and roll. If Public Enemy grew up in Los Angeles and picked up guitars at a younger age, perhaps this is what they would have sounded like. "Know Your Enemy" has Morello imitating an organ solo with his guitar, making you wonder "What the hell is that?!" de la Rocha's vocals to close out the track let you know that this guy isn't fucking around. "Killing In The Name", perhaps Rage's greatest masterpiece, evolves as it goes from a foreign melody into a brooding verse into de la Rocha screaming "motherfuckerrr!" in unmistakable rage and disgust. With Rage's first album, urban rebellion in the 90s had its official soundtrack.
CLICK HERE TO PRE-ORDER
TECH N9NE'S THERAPY EP ON ITUNES!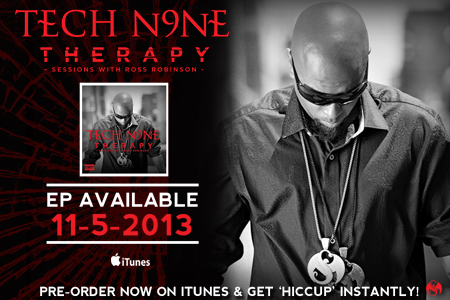 What did you think of the list?
What albums deserve their place and which ones did we leave out?
Leave your thoughts in the comments section below.