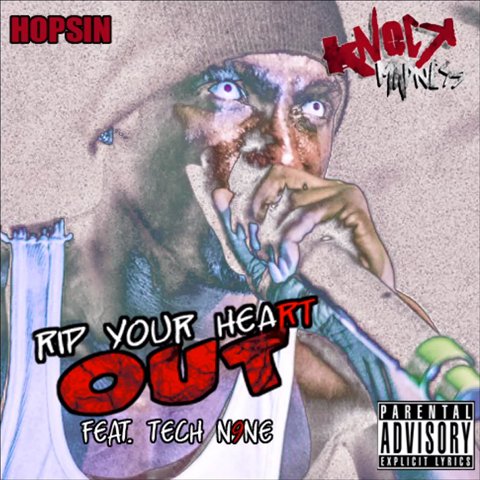 Hopsin drops a bomb of a promotional single from his upcoming Knock Madness album with the song "Rip Your Heart Out" featuring Tech N9ne.
Ferocity and humor combine to form one of Tech's most electrifying guest verses in recent memory, as he goes all in on the bouncy and menacing production, switching speeds and delivery with the ease that only someone at the top of their game could do. Both emcees combine to make for a song that's as enjoyable as it is threatening from what is one of the most anticipated albums of the year.
LISTEN
What did you think of the song?
What did you think of Tech's verse?
Leave your thoughts in the comments section below.