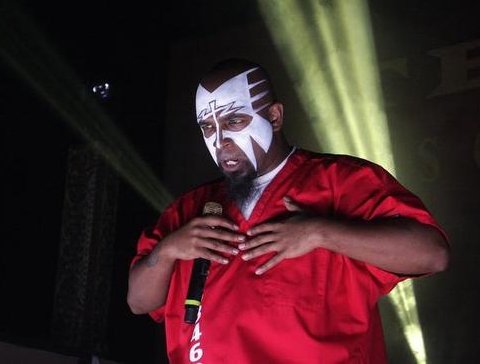 Once again Tech N9ne put in the work and done made Kansas City proud.
Three tours, one milestone album and a genre-morphing EP later, 2013 has proved to be a pivotal year for Tech N9ne and his dream-child (and powerhouse) independent label Strange Music.
None of this was lost on his hometown's newspaper The Kansas City Star. Entertainment columnist was sure to point out Tech N9ne in his list of top music stories from Kansas City in 2013, citing:
2013 was a banner year for this city's best-known and most successful recording artist.

His 13th studio album, "Something Else," landed at No. 4 on the Billboard 200 chart the week it was released. The album includes the track "Strange 2013," recorded in the spring of 2012 with Ray Manzarek, John Densmore and Robby Krieger of the Doors.

In September, Forbes magazine profiled him and his label in an article titled "Tech N9ne: Hip-Hop's Secret Mogul."

He was added to the Made Men Tour at the Sprint Center in November, joining 2 Chainz and Juicy J. He also made an appearance during Kendrick Lamar's opening set at the Kanye West show at the Sprint Center.

And Spin magazine put his track "Dwamn" at No. 11 on its list of the Top 50 rap songs of 2013.
Click here to read the entire article.
What do you think of Tech's 2013?
Leave your thoughts in the comments section below.
CLICK HERE TO PURCHASE
THERAPY: SESSIONS WITH ROSS ROBINSON