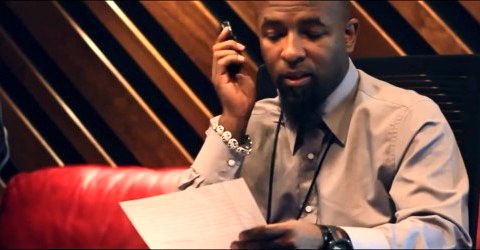 The whispers have started from the man himself about Tech N9ne's next album.
In this interview published by New Noise Magazine, Tech N9ne talks about his next solo project and the upcoming Collabos album Strangeulation. On top of that Tech addresses future TV appearances and the possibility of Caribou Lou hitting a shelf near you. Sounds like big things are in store for 2014.
On whether the next album will be more experimental or not:
Possibly, I never know until the beats start telling me what to do. All I know is that I'm taking a different approach than before; I'm going in blind with this one. I never have an idea when I approach my work, I work with the beats. The initial idea for Something Else was that I wanted beats from outside my realm, and look how that turned out. The track "Rock-A-Bye" has a rocking chair in it. But that unknown is what makes it more exciting for me.
Click here to read the full interview.
What do you want to see from Tech N9ne's next album?
Leave your thoughts in the comments section below.
CLICK HERE TO PURCHASE
THERAPY – SESSIONS WITH ROSS ROBINSON