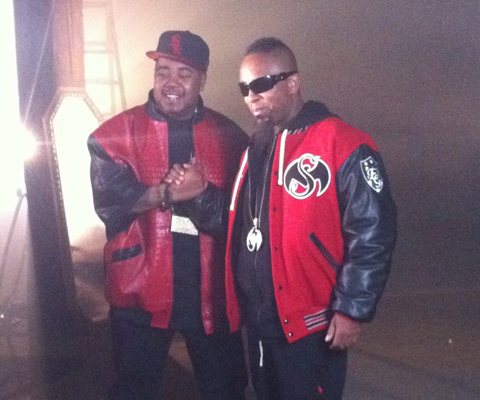 This is good news.
In a recent interview, Twista offered up some details on the features for the upcoming follow-up to his Back To The Basics EP:
"It's a few. I'm still working on some of 'em so I can't name 'em off the top cause I haven't finished the songs, but the one I got complete for sure that I'm excited about is a song I got with Tech N9ne, it's gonna be crazy so…man, be looking for that. We on that boy goin' nuuuuuts."
We know, we're freaking out too. It's been a while since the two quick-spitters collaborated, their last appearance together being on the Machine Gun Kelly track "Edge Of Destruction".
For now, we play the waiting game and listen to Twista's new EP Back To The Basics because it's goddamn incredible.
Listen to the full interview below:
What's your favorite Tech N9ne and Twista collaboration?
What would you call a collaborative album between these two?
Get at us in the comments section below!