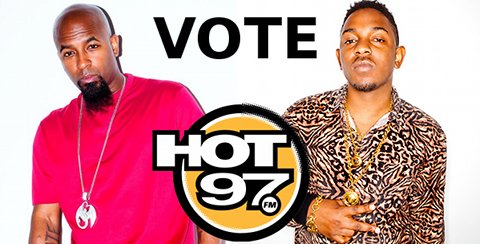 Tri-State Technicians! It's time for a radio takeover.
New York's premier hip hop radio station Hot 97 has added Tech N9ne's "Fragile" featuring Kendrick Lamar, ¡MAYDAY! and Kendall Morgan to the rotation for songs to vote for in the Battle of the Beats.
Hot 97 says:
The song with the most votes will get a shot at being played on-air! HOT 97 wants to let the fans decide on what's hot so here's your chance to get something you voted on played on the HOT 97 airwaves!
ONLY VOTERS IN THE TRI-STATE AREA WILL HAVE THEIR VOTES COUNTED. So if you don't live in New York, New Jersey and in the Connecticut area then tell your friends that are to vote for Tech N9ne and to put great music back on the radio!
CLICK HERE TO VOTE
What do you think about "Fragile" being on Hot 97?
What do you think of the competition?
Leave your thoughts in the comments section below.