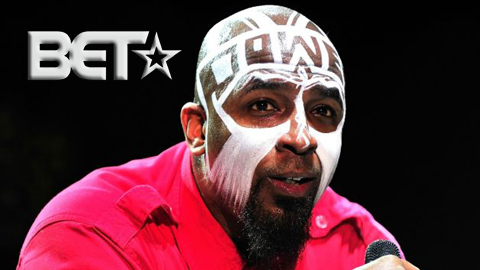 When you're a monstrous hip hop entity that has the ability to work with damn near anyone you want….who do you go after?
For Tech N9ne, up until the release of Something Else it was The Doors. Then producer Fred Wreck made that dream a reality, and the bar was set at an almost unreachable high.
Having already worked with his idols in the rock n' roll world, Tech has set his sights on the top rung of the hip hop ladder: Dr. Dre.
In this new interview with BET.com, Tech explains his desire to work with one of the most highly revered producers/emcees in hip hop:
I ain't done a song with Dre yet. I've done a song with Ice Cube. I've done a song with Ren. I've done a song with Snoop. Done a song with Pac. I've done a song with Eminem. Still ain't done nothin' with Dr. Dre yet. I want to. He f—s with the greats and I feel like I'm one of 'em. I've worked with Kendrick, I've worked with everybody he f—-d with for real, you know what I'm saying? I've done shows with Knoc-turn'al. Dre's the only one I never met. I even met Eazy back in the day, Jack The Rapper '92, but definitely would love to do something with Dre!
In the exclusive interview, Tech also explains his perceived disconnect with black fans, who he thinks has the best live show besides him, and more!!
Click HERE to read the entire interview!
CLICK HERE TO PURCHASE VIP TICKETS
TO THE SOMETHING ELSE TOUR 2013!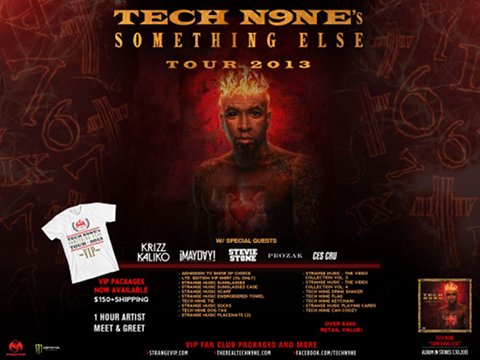 Who do YOU think has the best live show outside of Strange Music?
Who would you like to see Tech collaborate with in the future?
Get at us with a comment below!