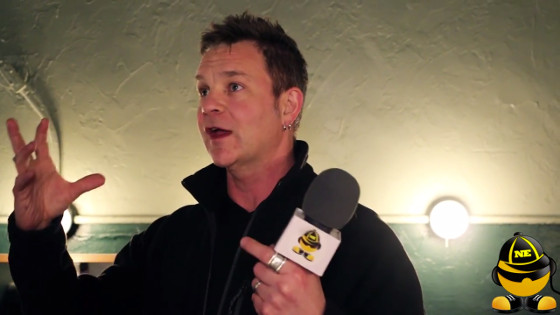 Ever wonder what it's like to do a live painting in front of thousands of people while one of your favorite rappers is performing on stage? Rob Prior recalls his experience on the Something Else tour's special show in Kansas City with hilarious detail in this video interview.
NEHipHop (always coming through with the good interviews while our boys are out on tour) was able to catch up with Rob Prior and get his take on the special night that he did his first live painting with Tech N9ne on stage. Rob relays the hilarious tale of Tech trying to calm down Rob's stage fright by telling him that he wouldn't even notice the crowd. As soon as Rob walked out onto the stage, he found out that Tech was either a) wrong or b) not telling the truth.
Rob also talks about his future plans with Strange Music and while we don't want to reveal them here, you should watch the interview to get a sneak peek at the exciting things to come.
WATCH
CLICK

HERE

FOR TICKETS TO ROB'S NEXT LIVE PAINTING APPEARANCE ON THE INDEPENDENT GRIND TOUR 2014 IN ST. PAUL, MINNESOTA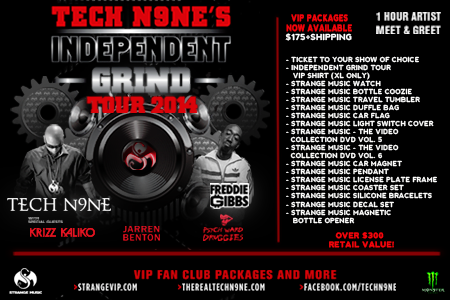 What do you think of Rob and Tech N9ne's future collaboration?
Leave your thoughts in the comments section below.