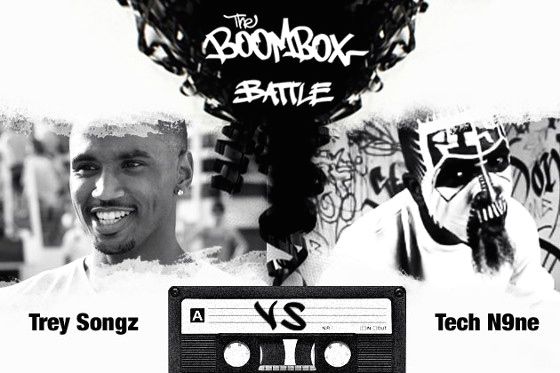 Indie hip hop and R&B go head to head on TheBoombox.com!
The Boombox Battle features two songs going head to head in an elimination tourney for The Boombox hall of fame. This week features Tech N9ne's "Fragile" (Feat. Kendrick Lamar) versus the reigning champ Trey Songz with his track "Na Na". It's a tight race but as the results show, there's nothing to stop the power of good music once it reaches the ears, as Tech N9ne is currently edging out the competition at the time of this post.
CLICK HERE TO VOTE
CLICK

HERE

TO PURCHASE
TECH N9NE – STRANGEULATION FROM BEST BUY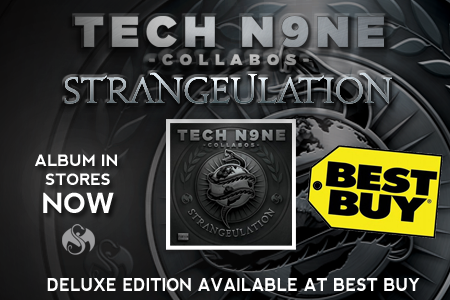 What song did you vote for?
Let us know below!