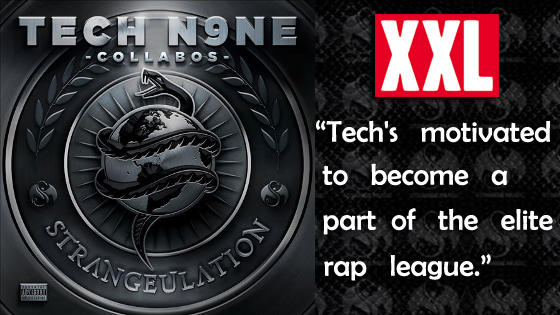 The entire Strange team really showed out on Tech N9ne Collabos – Strangeulation, and everyone's taking notice.
As publications are getting the chance to experience Strangeulation, the reviews are pouring in.
XXL praises the way that Tech N9ne was able to showcase all of the artists on the label and satiate the extensive fanbase that has come to be associated with Strange Music. They impress upon the platform that Tech was able to create for his "heavy hitters and prominent beatmakers."
From XXL:
'The fifth in Tech's collabo series finds him riding in the backseat and letting his Strange Music roster take the wheel. The lyrical specialist from Kansas City, Mo., trades fire verses with familiar names like Krizz Kaliko, Kutt Calhoun, Rittz, ¡Mayday! and others that are starting to bubble out of the underground. With 17 tracks (plus four more added to the deluxe version), the album pulls various aesthetics to serve up a sample platter for newcomers that aren't too familiar with Strange. '
Click here to read their full review!
CLICK

HERE

TO PURCHASE TECH N9NE COLLABOS – STRANGEULATION ON iTunes!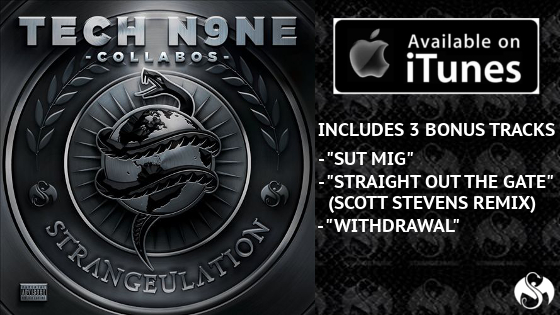 • What did you think of the review?• Have you already got your copy of 'Strangeulation'?
Hit us up with a comment below!