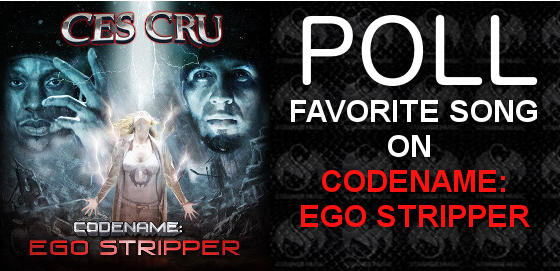 How do you choose a favorite on an album where everything is so dope?
From the dramatic split opener of "Fate" to the emotional closer of "Axiom", listening to CES Cru's Codename: Ego Stripper is like a riveting journey of the soul. Songs range from the chill ("Double O.T.", "Pressure") to the intense ("Phineas Gage", "Que Lastima") and the rest fall anywhere in between, with supremely awesome features from the likes of MURS ("Strange Creature"), Tech N9ne ("Power Play") and Wrekonize ("Blindfold"). In the end, Codename: Ego Stripper fulfills everything a hip hop fan could possibly want.
To pick a favorite is a daunting task, so for this poll we've allowed you to select three from the record.
VOTE
CLICK

HERE

TO PURCHASE
CODENAME: EGO STRIPPER ON iTUNES!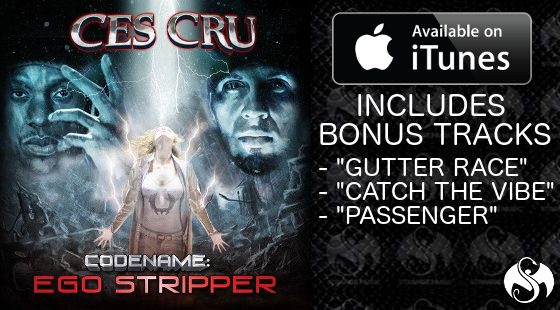 Which songs did you pick? Why?
Let us know in the comments section below!