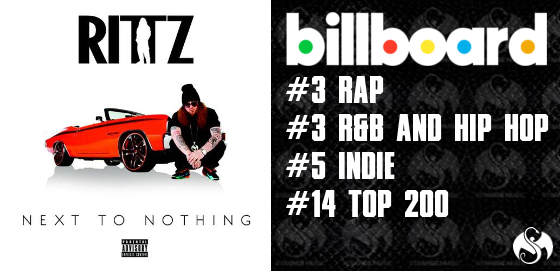 Save the sophomore slump for somebody else…Rittz hits it big on the Billboard charts with Next To Nothing.
Rittz's follow up to The Life And Times Of Jonny Valiant surpassed his debut and achieved great placement on the various Billboard charts. Rittz's sophomore effort on Strange Music has been noted by fans and critics alike for its outstanding production, well-roundedness and incredible lyrical content.
Peep the stats.
#3 Rap

#3 R&B and Hip Hop

#5 Indie

#14 Top 200
Congratulations Rittz!
It goes up!
CLICK

HERE

TO DOWNLOAD
NEXT TO NOTHING DELUXE EDITION ON iTUNES