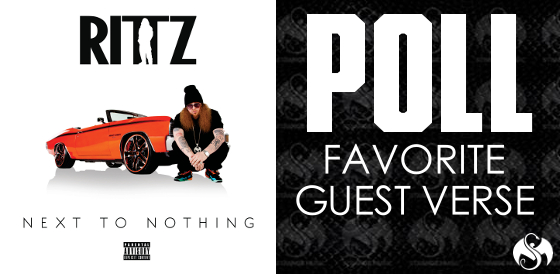 One more poll to put the opinions to rest on one of the great albums of 2014.
One of the thing that was refreshing about Rittz's Next To Nothing was that Rittz handled a bulk of the rhyming duties, an uncommon thing to hear in an age where every album seems to have a minimum of 10 guest features. Having said that, the guests that did do their thing on Rittz's newest album certainly did the damn thing. From Trae tha Truth's honest delivery on "Living A Dream" to Twista's trademark, rapid-fire slickness on "Bounce" to B.o.B.'s laid-back appraisal of the good life on "In My Zone", there's plenty to love from the other artists featured on this stunning release.
So which verse did you love the most? Vote below!
VOTE


CLICK

HERE

TO DOWNLOAD
NEXT TO NOTHING DELUXE EDITION ON iTUNES