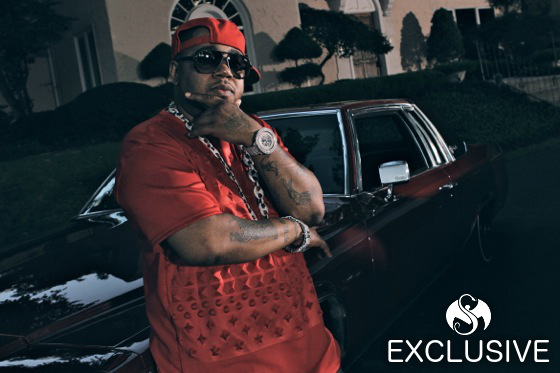 Trace Rittz's style back to the roots and you're bound to end up on an ice cold spitter from the Windy City that goes by the name of Twista.
We had a chance to talk to the legendary chopper upon his arrival in Kansas City to shoot the "Bounce" music video with Rittz. The Next To Nothing single has a clean set of visuals on the way to match and we were able to get the inside scoop from Twista about the video and the track itself.
Let's talk about"Bounce". How long have you known about Rittz and how did you get approached to do this record?
With Rittz, that record was dope. It was dope. I knew a little bit about him but I didn't know a lot, just from dealing with the people that handle my social media. My buddy Joey was telling me about Rittz, putting me up on him. Then when I heard the record it was like crazy. "Okay he want me on this joint right here?" So I sat back and listened to it and was like "Oh shit, this that smooth shit!" I went in and did my thing and how you would hear the verse is basically how I hear the song and how I want to complement it. So I was like "This is how I see that" so when I heard the finished song, I was like "Oh shit!" He kind of laid it out and complemented me at the same time too so I was like, with the Bounce song, Rittz was like a genius with the way he put the whole song together. I feel like he did one of the best jobs with utilizing a Twista feature that people could do.
What did you think about Rittz when you heard him?
Real dope, even on the "Bounce" song, if you listen to the last verse he did, it's a lot of artists that couldn't even go that far or put that much work into a verse. I definitely appreciate the type of artist that he is. Then when we were talking and he was telling me that he was vibing with my music, it's like a big compliment. As long as I see him do it the right way, like artists just go in and do the style and everything, when I see him just take it to that next level I'm always happy and geeked up. Rittz is one of those artists that when I hear the way he's doing it, it's got me turnt up and shit. We were doing the video and I forgot that it was his hook! I started doing that motherfucker myself! Like "Oh! That's right! Let me step back!" (Laughs)
You gotta be happy to hear a song like that because when I heard it it reminded me of what you and Do or Die were doing back in the day, that smooth, smoking and riding music.
It's like when you listen to Big K.R.I.T. When I listen to Big K.R.I.T. I feel like he embodies the spirit of what you hear from UGK and what they were doing. I'm like "He's a continuation of that spirit." That's the way I feel about Rittz. I feel like he's a continuation of me and Tech and what we do. That's like, he's carrying on the legacy.
How does it feel to hear that smooth player shit echo through 15, 20 years later on a song like this?
It's the biggest compliment and it grows every year. Like I said, it might start with anger – "Oh my style!" and that – but every year you grow you just grow more and more appreciative of being a part or starting or helping pioneer something. So everytime I hear somebody take it to the next level with that style I'm like "Oh!" Like I appreciate Young Thug a lot. People don't realize but when you listen to his patterns and everything, I could tell he listened to my music.
Tell us about shooting the video.
Man, we were stunting in between the El Camino and the Cadillac man. They both was on hydralics – man it was cold. Standing in front of the mansion man, doing our thing, real swagged out. That video right there is going to be, wow…you're going to want to live in that video, like "Man I wish I was there!" Yeah it was cold.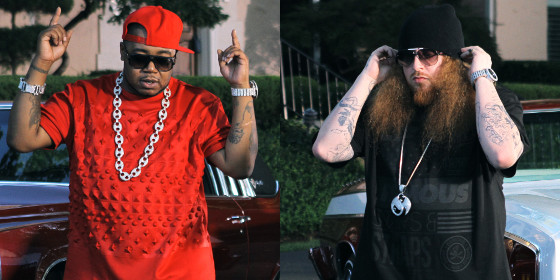 Anything you want to say about the song and just working with Rittz before we close this up?
Man, Rittz is the man. He's the man. The "Bounce" song is the shit. Be looking forward to seeing me and him perform it on stage real soon and man, he definitely acquired a new fan. He already had a fan but meeting him and capturing his vibe and talking to him, he definitely got a person that's going to follow him and I think if you want to hear some good music, definitely pay attention to an artist like Rittz because he brings it.
STAY TUNED FOR THE "BOUNCE" MUSIC VIDEO
COMING SOON
CLICK

HERE

TO DOWNLOAD
NEXT TO NOTHING DELUXE EDITION ON iTUNES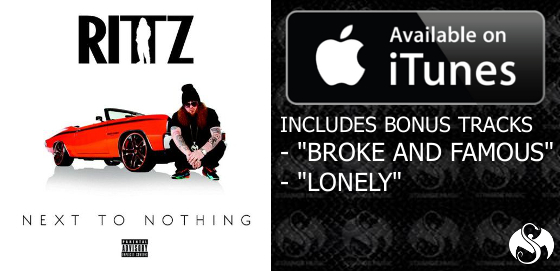 What'd you think of the interview?
How well do you think Rittz and Twista worked together?
Leave your thoughts in the comments section below.