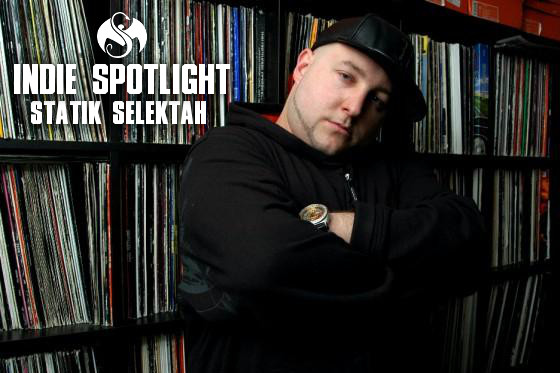 Ask who's holding it down for the boom-bap sound that all the 90s kids grew up on and the list is going to come up pretty short. In an age where rare samples took a backseat to the same synths on half the songs you hear on the radio, you can begin to wonder if the core elements of hip hop are being drowned out in a pool of Macbook producers who are disconnected from the roots of the genre.
Luckily we have a producer like Statik Selektah, who single-handedly has become one of rap's biggest bastions of the sounds that drew us into street-bred music in the first place. A DJ-turned-producer, his education runs deep, a fact which is easily apparent when you hear one of his productions. It's no wonder why most of your favorite emcees have already hopped on a track that he's blessed with his solid drums, jazzy samples and impeccable sense of craftsmanship. His latest album What Goes Around is just another stunning example of blending the best of the old and new, resulting in another endlessly replayable album that captures the joys of hip hop.
We were lucky enough to have a chance to speak with the ever-busy producer to get a sense of his history, his perspective on hip hop production and what he has in store for the future.
What are your five essential tracks?
I'd say number one "Bird's Eye View" off my last album featuring Raekwon, Joe Bada$$ and Black Thought. Number two would be probably something I did with Action Bronson, probably "Not Enough Words" by Action Bronson. Number three, "Stop, Look and Listen" off my first album featuring Styles P, Termonology and Q-Tip. Track four would be "For The City" featuring M.O.P. and Jadakiss. Number five would be "Richard" by Obie Trice and Eminem.
What do you think defines your sound and how do you go about creating that?
I just try to carry the torch for the sound I grew up on which is, you know a lot of people call it 90s but I just call it classic hip hop, all the way from Run DMC to Gang Starr to Nas, Biggie and shit like that. I grew up on that vibe and I try to carry that tradition man. I was influenced by DJ Premier and Pete Rock and Q-Tip. Just that jazzy hip hop sound that's the boom-bap sound. That's really what I'm about.
I know you and Premier are very sample heavy. Do you see yourself and Premier as producers with a really good sense of musicality? Because there's a lot going on in the samples y'all use and the way you put them together but it's not like you're are playing these notes. However it's clear you have a great understanding of what works.
All the greatest producers in hip hop history, none of them can really play music so that's what makes it so special. We use and might even do things in a certain way that's "off" but it sounds ill. I think when someone knows too much about music and notes they might do things too by the books. Premier hears things in his head his way. Alchemist hears things his way. I hear things my way. Everybody has their own way of hearing things and I think that's what's special about sampling. It's a whole art form in its own because a lot of standard musicians will never really understand it.
You're holding down the boom-bap sound in a big way, do you ever see yourself branching out to something else or is this kind of a rock that you feel that you're going to stand on for your whole career?
I'll definitely branch out but I'll always have my touch to it. There'll be some kind of element in there.
It seems, given your drive and how much you've dedicated yourself to this, that this is something you told yourself you have to do, but when was the point where it turned from that to "I'm actually pretty good at this"?
Probably 2007. Prior to that I was just doing mixtapes and shit but then I realized I needed to really take it serious.
Did the money start coming in at that point or was it still awhile after?
Well I've been DJing forever, since 95, so I've been doing this for a living for a long time but production-wise…I used my first couple of albums like business cards and showing people that I did it and then people started coming to me.
In what area would you like to grow as a producer the most?
I definitely want to do more live instrumentation. If you listen to my new album there's a lot of live instruments and I had a good time doing it. Hopefully at some point I'll do a whole sample-free album but it'll still have that thing. I'm trying to master making it sound like a sample even when it's not.
What do you think the advantages are with being a producer with a DJ background?
I mean it's every advantage man because you know how to make records, one for the DJs who are playing the records, you have a different approach of doing intros and outros and the way the song goes. Just drops in the song even. Little things that certain producers wouldn't even think about.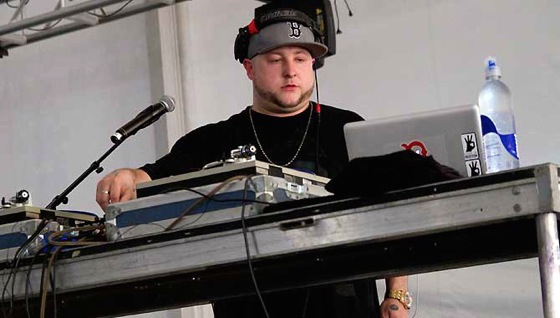 Have you picked up musicianship from producing?
Yeah, absolutely. I've learned a lot.
Being a sample-based producer I take it you listen to a lot of music. Do you ever feel the need to take a break from it?
Nah I'm always listening for it. I could be in a restaurant and hear something that makes sense. I Shazam stuff all over the place and I use it.
I was astonished to hear a story you told about how you were on the road with Q-Tip and he bought like thousands of dollars worth of records. That just showed me, if that guy who's been doing this for so long is still investing that much in records, that it never really stops.
Yeah definitely – and he takes a lot of pride in his record collection.
Some producers work in a chameleon like way and there's some who definitely have their own sound. Do you like the producers with their own style or the ones that can adapt and do anything?
Nah, the hardest thing and the most important thing about being a producer is when a fan hears it and knows it's you. That's very important. At the same time you don't want to be repetitive. I don't want to keep going back to Premier but when you heard a Premier beat on someone's album you just knew it was him and that's the most priceless thing a producer can do.
You're talking about DJ Premier, you guys have been able to develop a pretty solid relationship right?
He's like my big brother.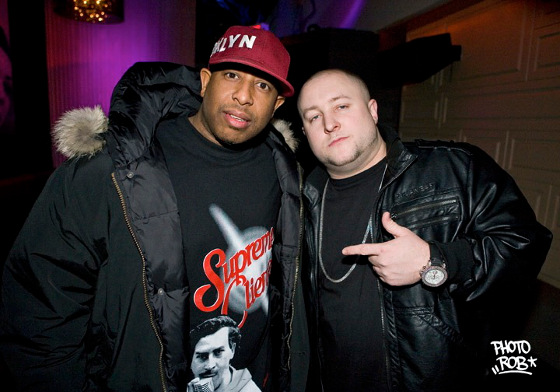 What does he appreciate about what you do? I know he listed you as one of his five favorite producers doing it right now.
It's funny what Premier likes. We see each other, we joke around and stuff, and I'll read articles where he's digging me up and it means a lot because he's one of my biggest influences so him giving me props is always really dope.
Why is DJ Premier your favorite producer?
Why?!
Yeah.
I mean that's just the epitome of hip hop to me man. The DJ and the producer in one. He knows how to scratch, he knows how to do all that. That's what it's all about to me.
How do you draw the line between a beatmaker and a producer?
I mean there's a million beat makers out there that make beats and that's what they do. I don't think I'm the illest beat maker, I just think I'm a good producer. A lot of people go in the studio and they don't know where to put certain drops and make songs the right way and tell the person how to sequence. I do most of my work after the person gets off the song.
When you talk about drops what are you talking bout? Where an element of the beat drops out?
Yeah just like putting a song together and having personality to it. A lot of beatmakers just make a beat and give it to the artists and the artist raps on it and that's it. I go in and add shit or take shit out. There's just times to do certain things.
Part of producing is drawing performances out of the artists. Is that something you ever get involved in?
Absolutely.
What are some notable examples of that?
I mean I don't want to like put nobody on blast but there's certain rappers that, I think, sound way better on my shit than they do normally. I've gotten that from a lot of people. That's like the ultimate compliment, is that I bring out the emcee out of certain people who aren't necessarily the illest emcees.
You said that every now and then you'll hear a record that makes you feel like you felt when you fell in love with hip hop. When's the last time you heard a record like that?
Kendrick's album really inspired me. I really like that album. That was probably the last time I felt like that. I mean there's certain songs on there that don't but there's certain songs that do.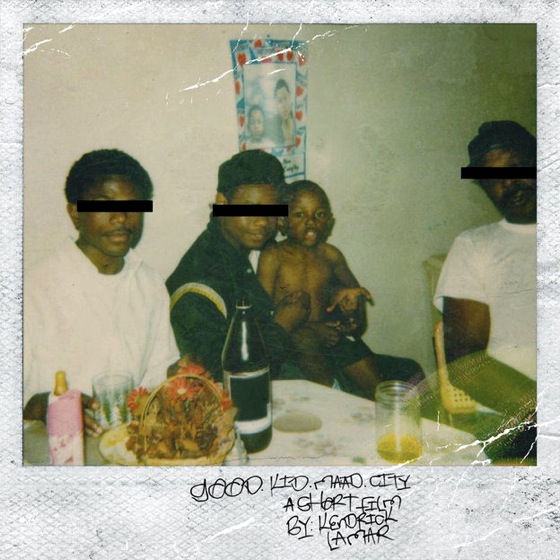 Tell me about Show Off Records. Why is it named that and how was it created? Where are you trying to take it?
It was a marketing company in Boston. We did a lot of events and marketing for different record labels and different brands like Reebok. All kinds of companies. At one point I wanted to start a record label and it started by doing like bootleg 12 inches and remixes for my mixtapes. I put out my first release in 2006 and since then we've been going strong.
Do you have any basic technical advice for aspiring producers so that their beats sound less amateur?
Learn how to mix. A lot of producers don't know how to mix and that's half the battle. That and layering things, like layering drums and making sure the notes are intact. A lot of people have off-key beats that just don't sound right. There's a lot of things. I could go on all day about that.
I know you just dropped this album, but what do you have in store for the near future?
Just finished Joey Bada$$'s album. Finishing Action Bronson's album. Finishing Termonology's new album. Easy Money's new album. There's a lot of shit coming.
Can you tell us anything about Action Bronson's next album?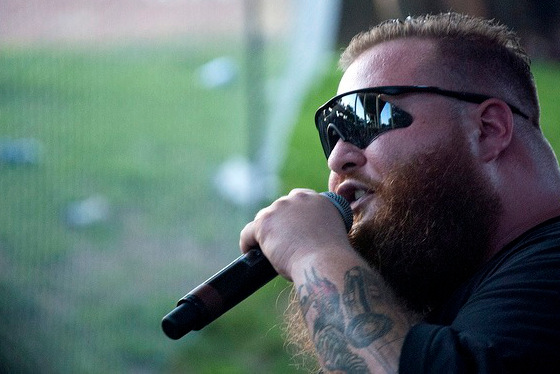 I can't really give too much away but let's just say he's got a lot of songs that people aren't really expecting as far as musical styles. He's singing on there and there's some really funny records. There's some fun records on there. It's definitely his best piece of work yet.
Joey Bada$$. What about his?
I produced a grip of joints on there. Premier's on there. Dilla. There's some dope shit on there. I can't give away too much on that one either but he has some really dope guests, but the majority is him holding it down and really feeling like he can make an actual album, because everybody knows him through mixtapes. This is first album.
What's your favorite record on 2o14 so far?
Probably Pinata. I just love it. It's just classic material to me.
I know this is an obligatory question but who are the emcees that you haven't worked with yet that you just have to get on a Statik Selektah album?
Jay Z's number one. Scarface. Andre 3000.
Anything you want to say before we close this out?
Nah just look up my radio show every Thursday night on Shade 45. Show Off Radio. Look out for Joey's album. Action's album. There's a lot of music about to come out.
FOLLOW STATIK SELEKTAH ON TWITTER
CLICK HERE TO PURCHASE
WHAT GOES AROUND ON iTUNES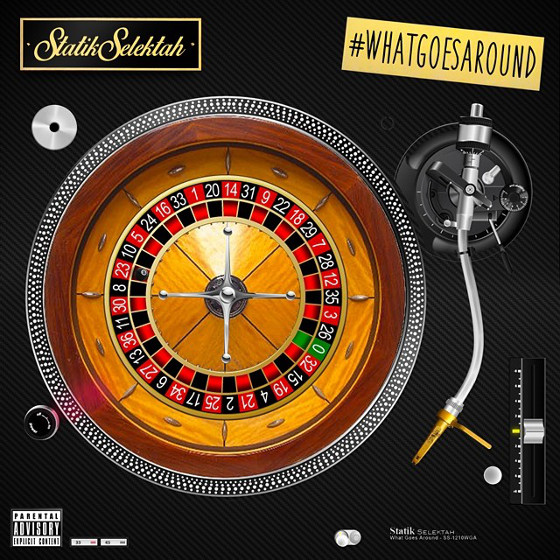 What's your favorite track produced by Statik Selektah?
Leave your thoughts in the comments section below.