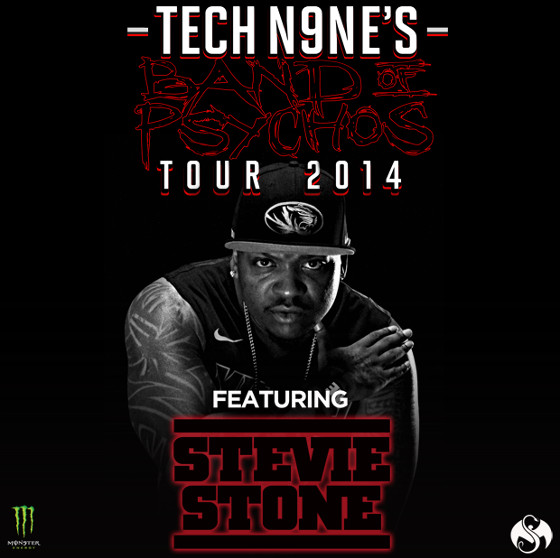 The Band Of Psychos tour just got even more energy with the addition of Stevie Stone.
Get turnt up this fall with Tech N9ne and his Band of Psychos along with The Reason himself, Stevie Stone! With the addition of Stevie to the lineup, this promises to be the most exciting show you're going to see this fall.
CLICK HERE FOR TICKETS AND VIP PACKAGES TO
THE BAND OF PSYCHOS TOUR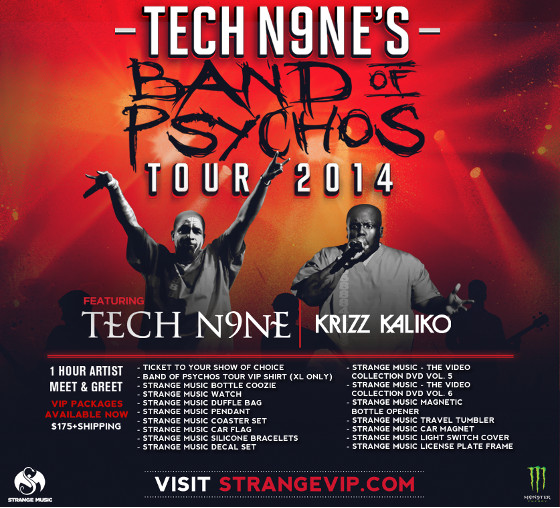 Will you be there!?