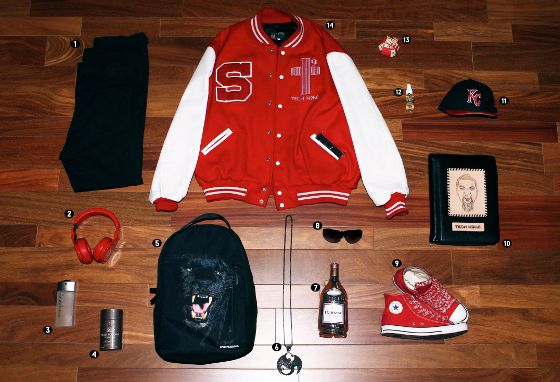 What are the must haves for the most successful independent rapper of all time?! Tech N9ne shares with us his essentials in this Strange Music exclusive.
With all the success Tech N9ne has had throughout his historic independent career, it's no surprise that he can afford some of the finer things in life. However some of the items on this list you cannot find in any stores, and have a value beyond any mere price tag. Tech has you, the fans, to thank for that.
Without further ado, here are Tech N9ne's essentials.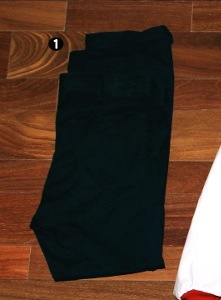 Will go with just about anything, an essential piece of SLEGNA gear.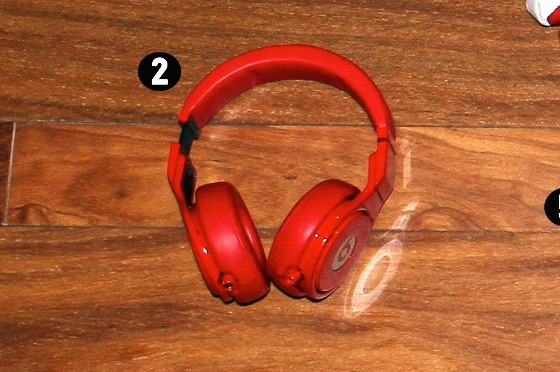 Because red.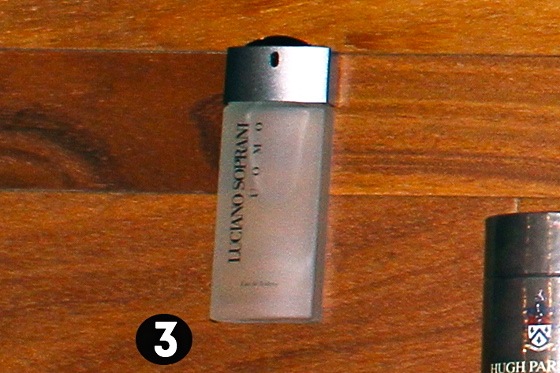 "Top notes are caraway, green notes, galbanum, basil and bergamot; middle notes are carnation, lavender, balsam fir, caraway and rose; base notes are labdanum, leather, amber, patchouli, musk, oakmoss and incense."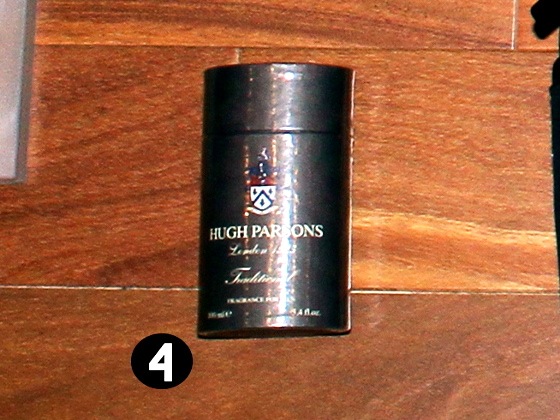 "You smell Hugh Parsons when I pass you bitch, you barkin'" – Tech N9ne, "808 Bendin'"
"Smellin' like Hugh Parsons to get a victim when it darkens." – Tech N9ne, "American Horror Story"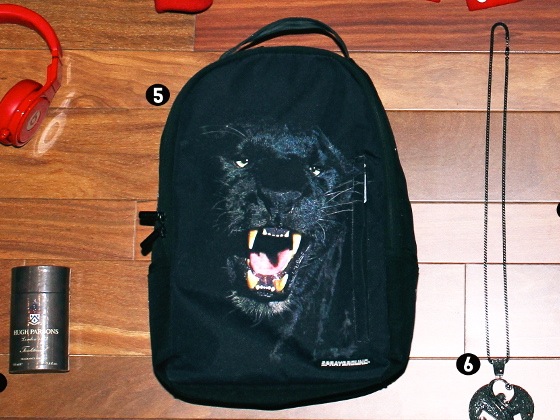 5)

Sprayground Panthera Deluxe Backpack
Good look finding this stylish and eye-catching backpack from Sprayground.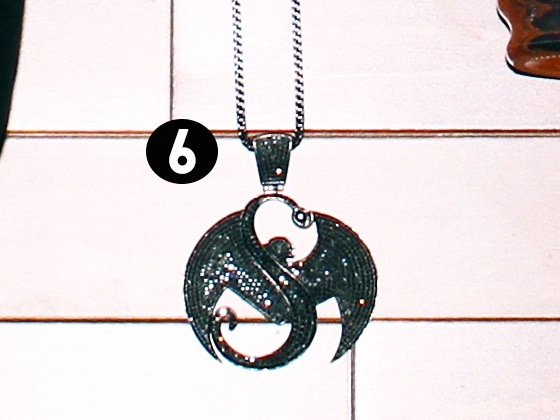 6)

Black Diamond Strange Music Necklace
Only one of these in the whole world. The black diamond encrusted pendant worn by the brainchild behind the Snake and Bat.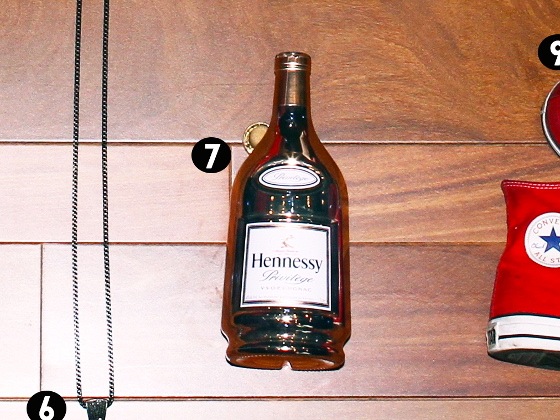 7)

Hennessy Privilege Gold Bottle
"On the palate, the natural balance of strength and smoothness creates a harmonious blend in which maturity combines with vigor. The structure is softened by a suggestion of fresh grape character." – Hennessy website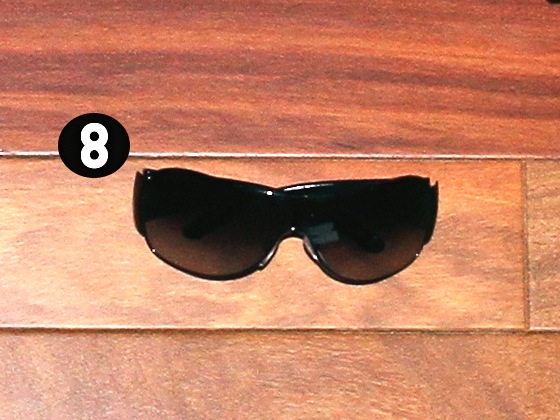 8)

Prada Sunglasses
For when Tech is on his rock star shit (which is all the time).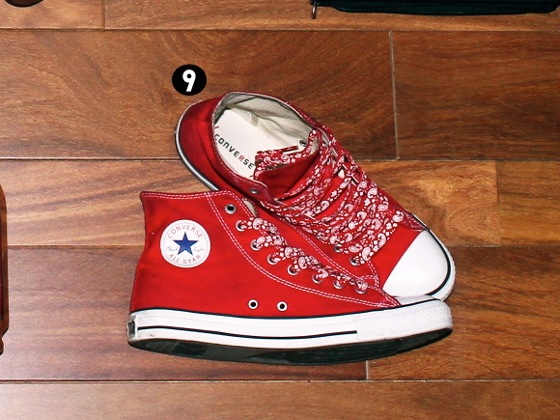 9)

Red Chuck Taylor's w/ Red Paisley Strings
All red err'thing.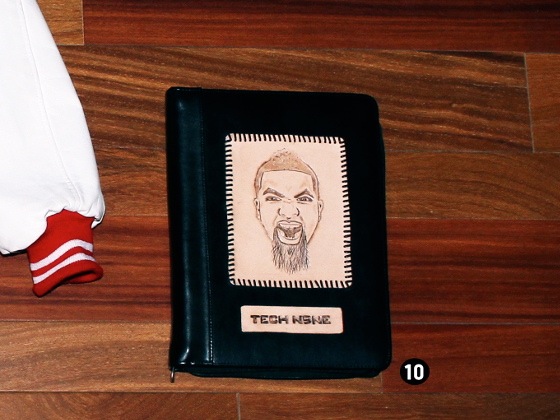 10)

Personalized Rhyme Book by Staci Greenwald
Is this the most important item on the list? How many classics have been and will be penned in this book?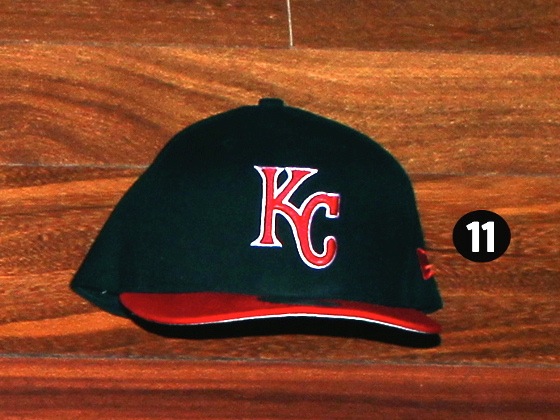 A fitting crown for the Kansas City King.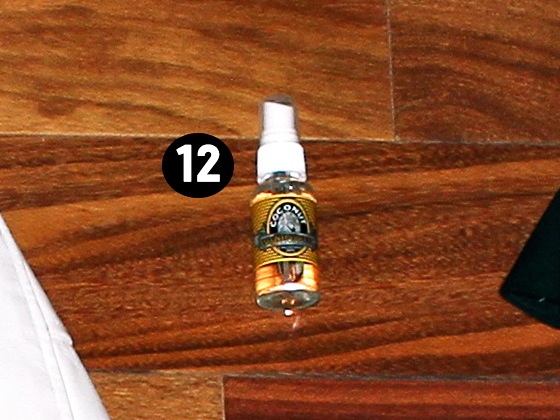 12)

Blunt Power Coconut Air Spray (Shiezah Spray)
Popularized in the ad-lib before his blistering verse in CES Cru's "It's Over".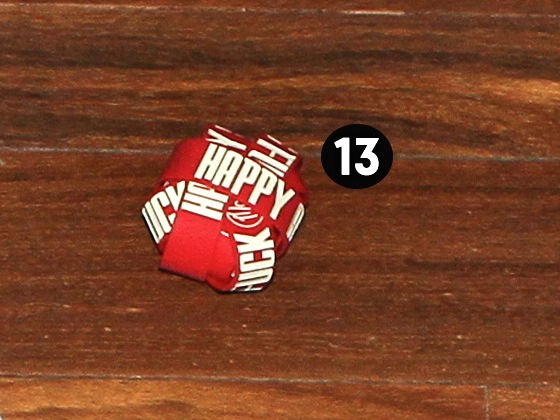 13)

Bundle of Mod Sun "Happy as Fuck" Bracelets
Very important to Tech N9ne's post-K.O.D. outlook on life.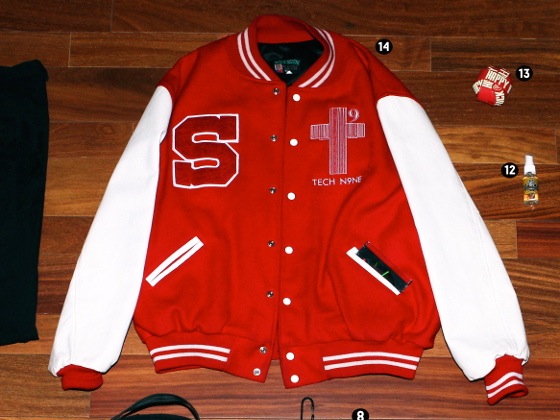 14)

Tech N9ne and Strange Music Letterman Jacket
A truly one of a kind item.