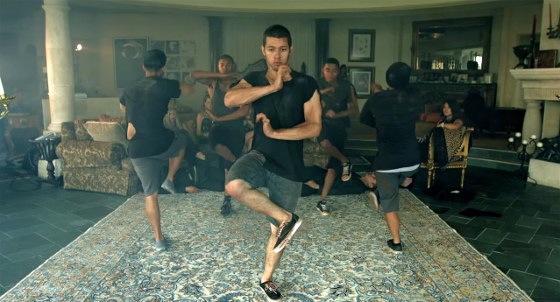 Try finding something on the internet today more dope than this.
Check out this video from famed So You Think You Can Dance star and Hollywood dance choreographer Phillip Chbeeb, as he takes Tech N9ne's "Over It" (from Strangeulation) to brand new heights. Showcasing pop-lock, fancy footwork and sheer attitude, Philib Chbeeb and his dancing cohorts bring "Over It" to new life with this incredible routine.
WATCH
Philip took to Twitter after putting up the video to give a shout out to Strange Music.

We see you Phillip and we extend it right back to you for your incredible passion and dedication!
What did you think of the video?
Leave your thoughts in the comments section below!