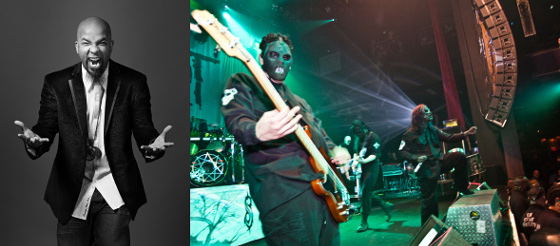 With Knotfest on the horizon, what better time to have Tech N9ne talking his favorite Slipknot album?
Tech N9ne (along with Duff McKagen, Ivan Moody, Kerry King and many more) took to talking about their favorite Slipknot album with ArtistDirect.com in a compilation interview.
Check out what he said:
I'm always listening to anything from Slipknot. To me, their best album is Vol. 3: The Subliminal Verses. It's a masterpiece. I'm still listening to All Hope Is Gone, but I'm not listening to it as much as I listen to Vol. 3. The first album [Slipknot] and the album with "People=Shit" [Iowa] are amazing. I'm getting more into All Hope Is Gone every day though.
CLICK HERE TO READ THE ENTIRE LIST
CLICK

HERE

FOR TICKETS AND INFORMATION TO
SLIPKNOT'S KNOTFEST 2014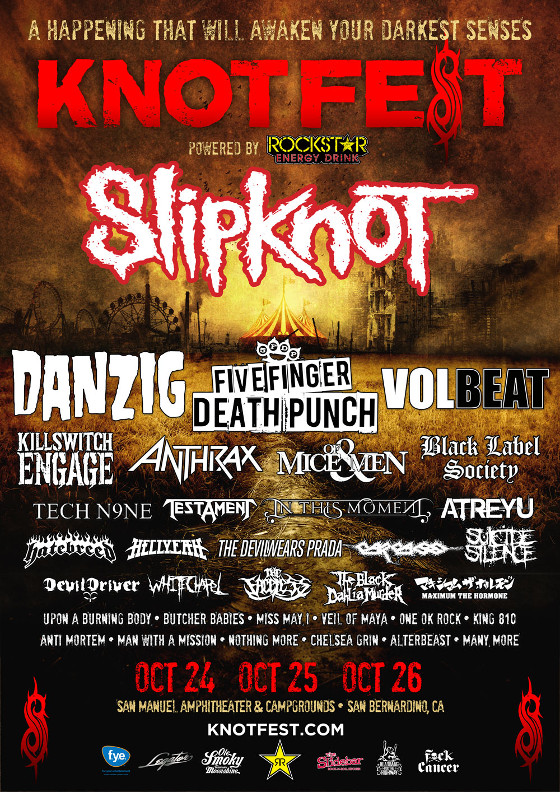 What'd you think of Tech's choices?
Leave your thoughts in the comments section.