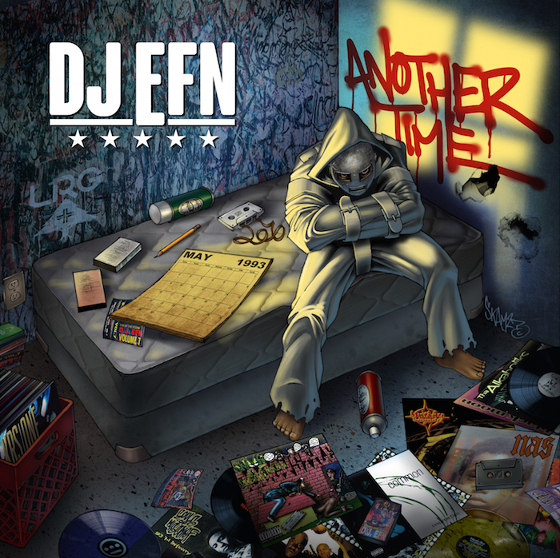 DJ EFN is bringing one the craziest tracklists we've ever seen in hip hop, packed with your favorite emcees, including ¡MAYDAY!'s Bernz and Wrekonize.
Another Time features a certifiable who's who in hip hop, not just of the right now but of all time, from all different regions and encapsulating all kinds of sounds. We can only imagine how the following names are going to come together: Inspectah Deck, M.O.P, Bernz, MC Eiht, Sean Price, Royce Da 5'9″, Reks, O.C., Troy Ave, Scarface, DJ Premier, Kurupt, Fashawn, Smif-N-Wessun, Kardinal Offishall, Killer Mike, KXNG Crooked, Juvenile, Dead Prez, Trick Daddy, Joell Ortiz, Keith Murray, N.O.R.E., Jon Connor, Masta Ace, Thirstin Howl III, Bun B, Jarren Benton, Eric Biddines, Talib Kweli, Wrekonize, Redman, Cormega, Boaz, Ras Kass and Black Milk.
Whew! Well now that you know this is one of the most epic get-togethers in hip hop, know that your boys Bernz and Wrek are on the following tracks:
"Another Time" (ft Inspectah Deck, Guilty Simpson, M.O.P & Bernz of ¡Mayday!)
"Paradise" (ft Talib Kweli, Wrekonize & Redman)
We can't wait to hear the madness that ensues on this sprawling and epic project. Come March 3rd we're going to know about it. Stay tuned.
CLICK HERE TO PRE-ORDER
DJ EFN – ANOTHER TIME ON iTUNES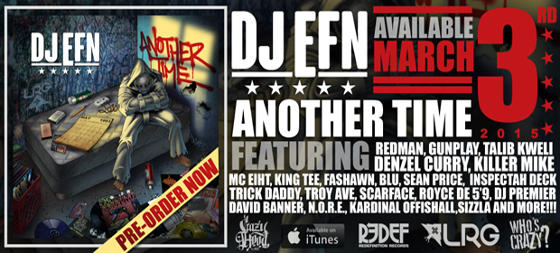 What do you think of the lineup of this album?
What do you think of the tracks that Bernz and Wrek are featured on?
Leave your thoughts in the comments section below.