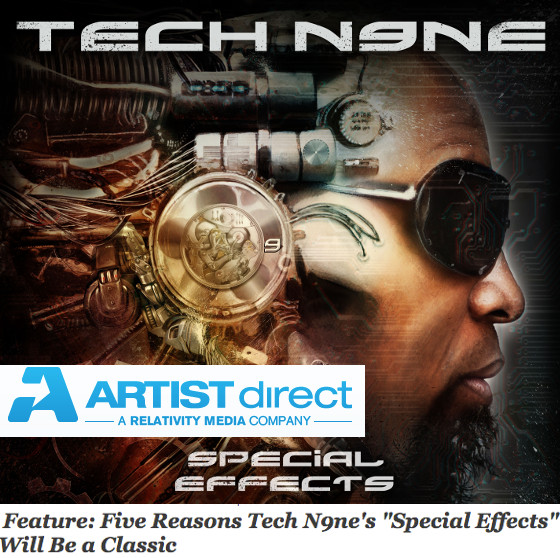 With Tech N9ne's Special Effects getting closer and closer with each passing month, the web's already abuzz with talks of it being a classic album.
Is it too early to call? Not according to ArtistDirect.com, who listed five reasons that they think Tech N9ne's upcoming release will live up to the hype and then some, earning the stripes to call itself "classic."
Here's one of the reasons that ArtistDirect put down, citing Tech N9ne's recent radio smash "Hood Go Crazy" (Feat. 2 Chainz and B.o.B).
3. Tech still knows how to party. He recently uncovered "Hood Go Crazy" [feat. 2 Chainz & B.o.B], and it feels like it could be one of his biggest bangers ever. It's on par of "Caribou Lou" and "So Dope (They Wanna)" in terms of bouncy brilliance, but it showcases his evolution at the same time.
CLICK HERE TO READ THE ENTIRE LIST
CLICK HERE TO PURCHASE "HOOD GO CRAZY" ON iTUNES
CLICK HERE TO PRE-ORDER SPECIAL EFFECTS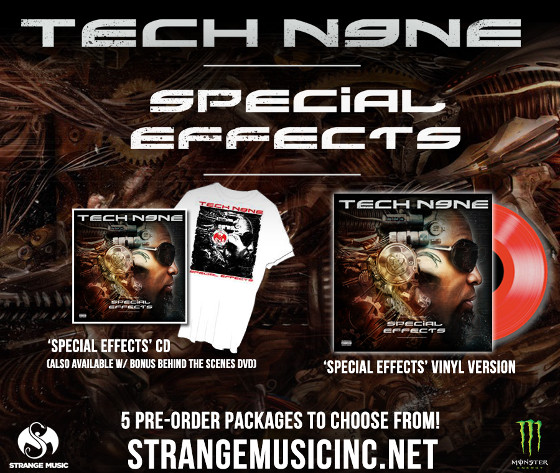 Do you think Special Effects will be a classic? Why?
Let us know in the comments section below.