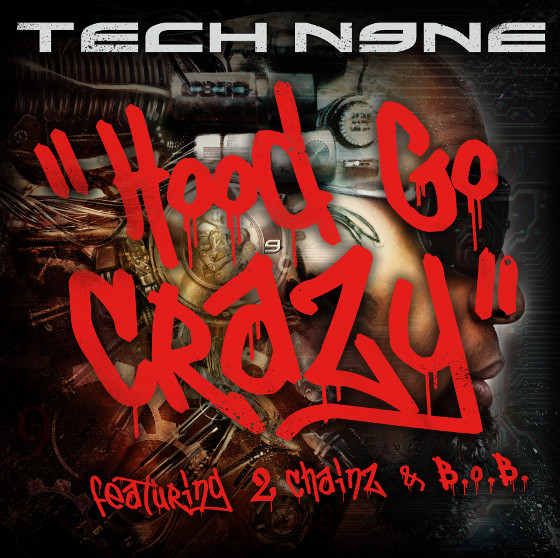 Warning: the following song is said to cause uncontrollable movement, strong urges to turn up and a downright loss of sanity. To be played with caution.
Tech N9ne brings you "Hood Go Crazy" (Feat. 2 Chainz and B.o.B) from Special Effects. Over a bass-driven production by N4, Tech N9ne, 2 Chainz and B.o.B get their party on. With the song already hitting the radio, we can safely tell that house parties, clubs and subs will never be the same.
LISTEN
CLICK HERE TO PURCHASE "HOOD GO CRAZY" ON iTUNES
CLICK HERE TO PRE-ORDER SPECIAL EFFECTS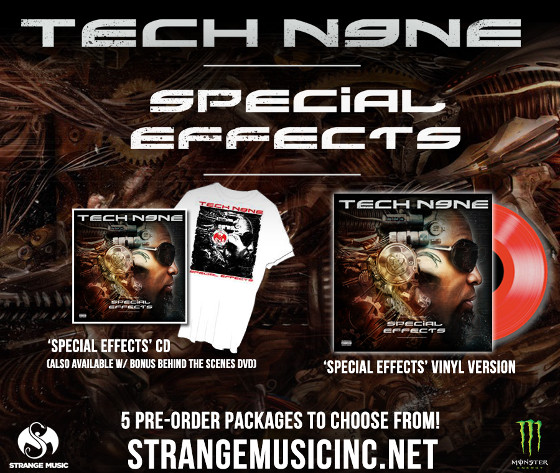 What'd you think of "Hood Go Crazy"?
Leave your thoughts in the comments section below.