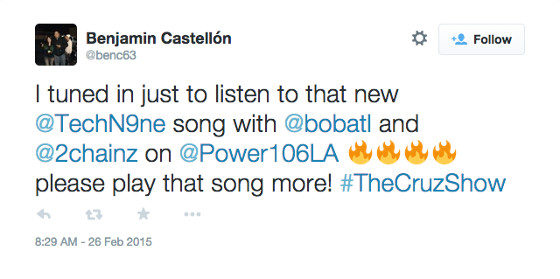 Fans who tuned in to LA's Power 106 got a dose of what's undoubtedly going to be blasting out of every club, trunk and house party this summer: Tech N9ne's "Hood Go Crazy" featuring 2 Chainz and B.o.B.
People who heard it went to Twitter to express their enthusiasm for the hood banger from Tech's upcoming album Special Effects (dropping May 5, 2015).
This the kind of shit to make Twitter go crazy. Check it out.