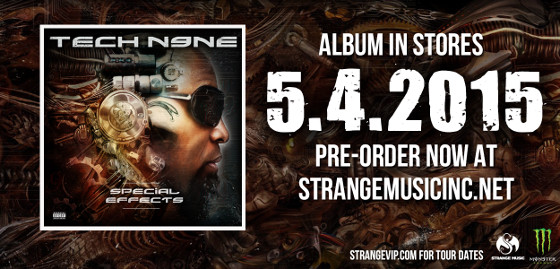 Technicians! Due to a shift in the industry, we are now able to proudly bring you Tech N9ne's Special Effects a day early – 5/4/2015!
That's right, Tech N9ne's most innovative album to date will now be available Monday, May 4th!
Don't miss out the game-changing album that features some of the biggest artists in the world!
CLICK HERE TO PRE-ORDER SPECIAL EFFECTS