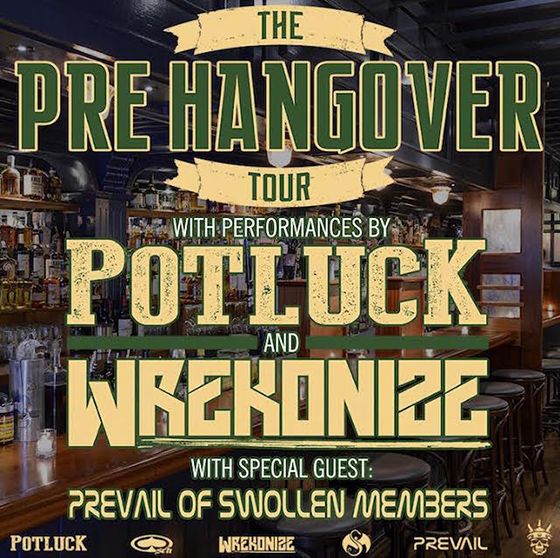 Smokers and drinkers, come together and get yourself a dose of high-grade hip hop, as Wrekonize and Potluck are coming to a city near you this summer for The Pre-Hangover Tour.
The Pre-Hangover Tour also features special guest Prevail of Swollen Members, making this a tour you definitely don't want to miss.
The Pre-Hangover Tour hits the road in May and June, so check your local venue for tickets, because this tour is right around the corner!
LISTEN
What do you think of the tour lineup?
Leave your thoughts in the comments section below.