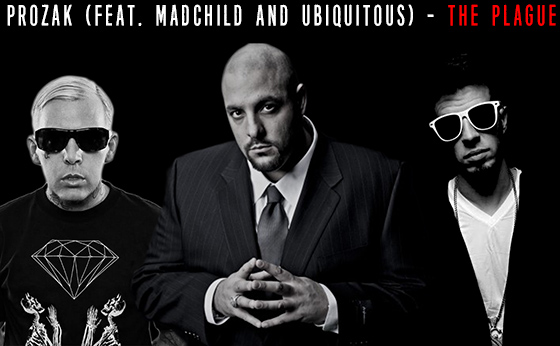 Prozak drops some straight hip hop in "The Plague" featuring Madchild and Ubiquitous of CES Cru from Prozak's upcoming album Black Ink.
In a return to the days of head-nodding boom-bap and straight lyrical fire, Prozak's "The Plague" is a reminder of all the things you love about hip hop. Neck-breaking instrumental from Seven? Check. 16 bars of heat from three elite artists? Check. Choral scratches galore? Check.
Now please excuse us as we abuse the repeat button.
LISTEN
What'd you think of the song?
Let us know in the comments section below!
CLICK HERE TO PRE-ORDER
BLACK INK ON iTUNES