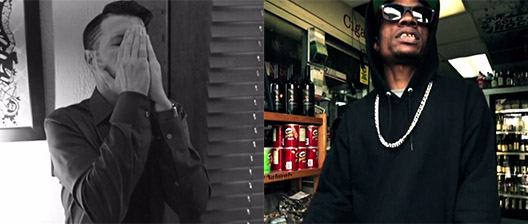 Watch the mystery unfold in CES Cru's debut music video from their upcoming EP Recession Proof, "Letterman".
To say too much would be giving away the video, but watch the two-shot take, cinematic rendition of the breezy song produced by Leonard Dstroy. The song's groovy instrumental gives way for CES Cru's steady diet of dense lyricism, serving as the perfect soundbed for the dark comedy of a music video.
WATCH
CLICK HERE TO PRE-ORDER
RECESSION PROOF ON iTUNES!