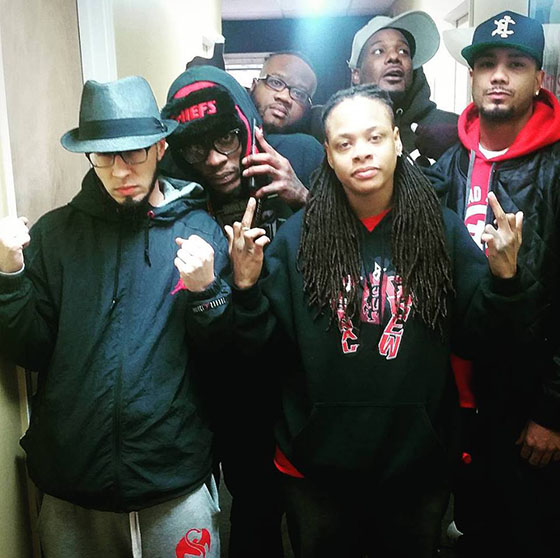 CES Cru: you may know them as the duo of Ubiquitous and Godemis. Well it wasn't always that way.
CES Cru took to Instagram in a pic with original members Kutty Slitz and Sorceress to let us know of something truly special on the way: the "Famished" remix. The Recession Proof fan-favorite will serve as a reunion for the original CES Cru, which consisted of five different members: Ubiquitous, Godemis, Kutty Slitz, Sorceress and PersephOne (who recorded her verse remotely).
JL, also pictured, is also on the remix. After having just signed to Strange Music and releasing a flood of dope bars on Strangeulation Vol. II, the Kansas City emcee is in prime form. His longtime affiliation with CES Cru (including the original members), makes him an obvious non-group choice for the remix.
With all things considered, the "Famished" remix is an event in hip hop and we can't wait to hear the results.
(If you want to hear more from Sorceress, check her out on tracks from CES Cru's first album Capture Enemy Soldiers. Kutty Slitz has a joint project with The Playground producer Leonard Dstroy: Lenny Slitz.)
PEEP THE ACTIVITY
https://www.instagram.com/p/_aETZis9kW/
What do you think about the lineup for the remix?
Are you familiar with the original CES Cru?
Let us know in the comments section below!!!
CLICK HERE TO PURCHASE
RECESSION PROOF!