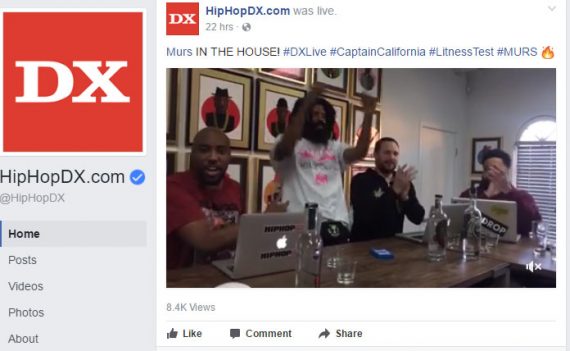 After appearing on Sway In The Morning earlier this week, MURS continues his album release grind with a stop at HipHopDX.
Donning, a Captain California shirt, MURS talked with the DX crew live on Facebook about everything from Captain California (obviously), to the famous Paid Dues festival, to an un-aired episode of the classic MTV show Punk'd. SO yeah…everything… Check it out below!
CLICK HERE TO PURCHASE
CAPTAIN CALIFORNIA ON iTUNES!