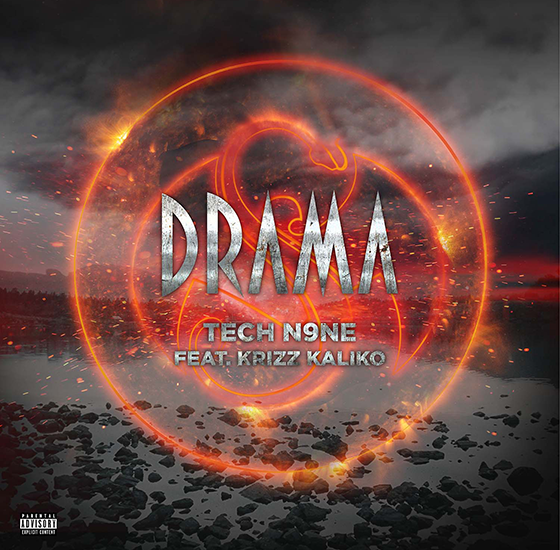 With less than a month until Dominion, Tech N9ne took to Facebook Live to unleash a powerful new single from the next installment in the "Tech N9ne Collabos" series. Where "Put Em On" showcases a three headed monster with Darrein, Stevie, and Tech, the new effort, "Drama" hosts long time collaborators Tech N9ne and Krizz Kaliko. Atop an epic, industrial Seven beat, Krizz Kaliko provides the hook, pacing the effort in between Tech's multi-cadenced approach.  Tech and Krizz on a Seven beat? "Drama"  is sure to be a favorite among Technicians old and new!
Between "Put Em On" and "Drama", Dominion shaping up to be a can't miss album featuring the every best Strange Music has to offer.
CLICK HERE TO PRE-ORDER DOMINION!