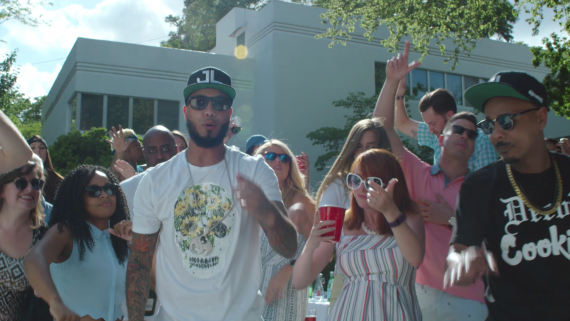 After releasing a Strange Music anthem last week in "Strange The World," JL continues to build anticipation for his Snake & Bat debut, Tech N9ne Presents: JL DIBKIS with another hard-hitting, visually assisted effort in "Password".
Making sure to keep it Strange, JL calls upon Snake & Bat stalwarts, the world famous ¡MAYDAY! crew for the production. With some help from their close collaborators The Pushers, ¡MAYDAY! scores JL and company's party crashing antics with a tropical, swaying trap-influenced beat set off by some unique drums.
Equipped with an unabashed bravado, a bangin' beat with the flows to match, and most importantly the hunger and work ethic, JL is poised to crash the party of anyone who has taken a shortcut to success; clearly something he's comfortable with.
As we near DIBKIS June 30th release, the album is now available for pre-order on iTunes, where "Password" and "Strange The World" are both available for instant download!
CLICK HERE TO PRE-ORDER TECH N9NE PRESENTS JL– 

DIBKIS ON iTunes!