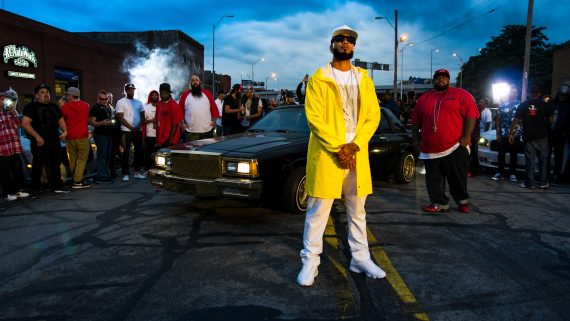 Last week, JL dropped off yet another effort from DIBKIS, the Nef Da Pharaoh featured track "Out Da Hood". This week, the Snake & Bat emcee unveils a video featuring all of Kansas City!
Bringing the celebratory effort to life, JL shuts down Southwest Boulevard in with the help of his track-mate Nef, and pretty much every single person (and classic car) in the city.
Hey, it's not every day you release a debut album on the number one independent hip-hop label in the world; that's certainly cause for celebration and it's exactly what JL does!
"Out Da Hood" is available for
purchase on iTunes
and is
streaming on Spotify
.
CLICK HERE TO PRE-ORDER TECH N9NE PRESENTS JL– 

DIBKIS

 NOW!