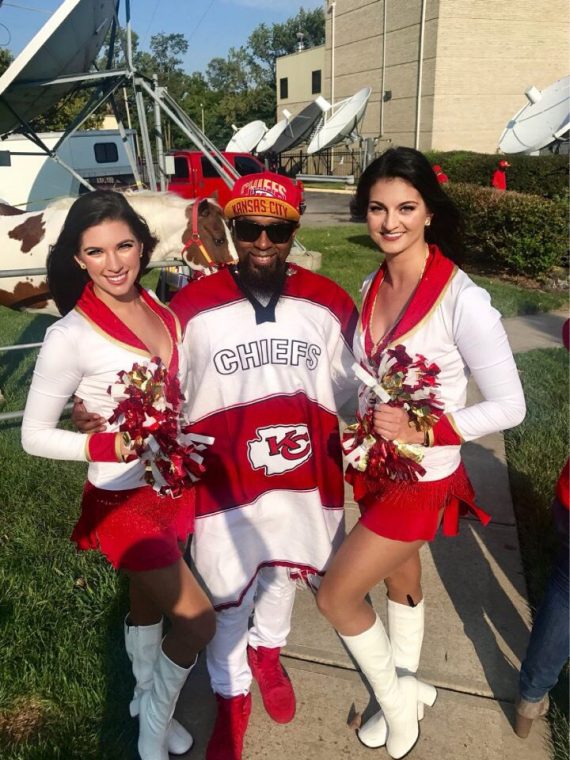 With football season in full effect, it's time for "Red Friday", where Kansas City natives get ready for a Chiefs home game by reppin' red all day.
The first red Friday of the year is always a celebration, and helping kick off 2017's season, was none other than KC legends Tech N9ne & Krizz Kaliko.
Tech & Krizz joined Fox 4 KC's celebrations with a live performance of thier new Chiefs anthem "Make It Loud" inspired by the Chiefs week 1 thrashing of The Patriots.
After, Tech, feeling the spirit, made a spontaneous purchase that'll definitely come in handy every Red Friday.
Keep it locked for more details regarding an official version of "Make It Loud" and, as always, go Chiefs!