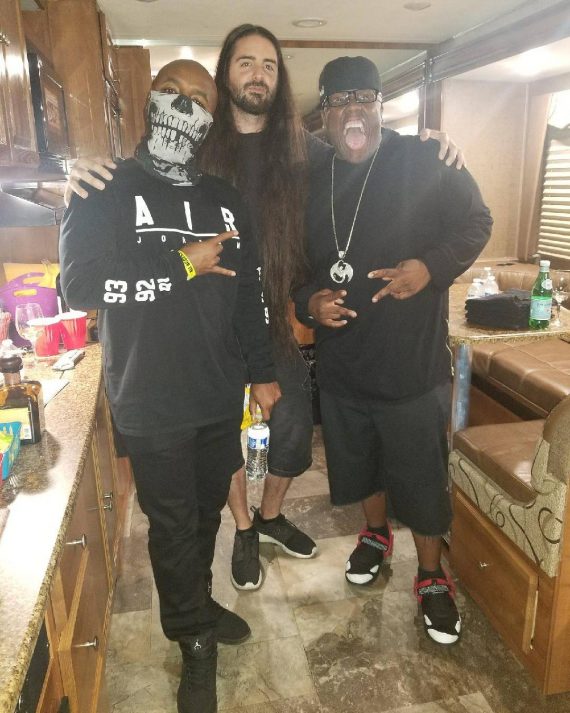 Between 515 Alive, The Breaks, and High and Mighty, Tech and Krizz have been killing the festival game this summer.
Over the weekend, they hit another one, not to take the stage, but as fans.
After catching Bassnectar's set at Bunbury in June-where the Strange duo also performed–they clearly became fans, because over the weekend, Tech and Krizz (and King Iso) hit up KC's Dancefestopia to catch his set.
After the show, Tech and Krizz caught up with Bassnectar, as well!
Tech is never afraid to cross-genres, and has dabbled in electronic music before with Excision on "Roadkill" so a collaboration isn't outside the realm of possibilities.
Also, how amazing would it be to see them on stage together? Tech's energy and stage presence combined the epic feel of electronic/dubstep show like Bassnectar's could make for something truly special.
Let's hope they connect again!
CLICK HERE TO GET YOUR TICKETS TO TECH N9NE'S STRANGE REIGN TOUR 2017