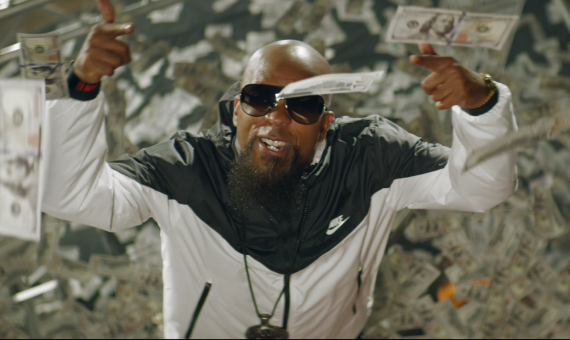 Released in September, "Brand New Hunnids" showcased the talent of Strange's extended family, with Jeffry "Frizz" James crafting both the intoxicating hook and the headnodic beat.
Now the jam gets the video treatment, making the Strange Reign video series a trilogy. As the beat bumps, Rittz, Tech, and JL spit their verses, atop a clear platform, making it rain. As an added bonus, matching the charismatic, fun vibe of the effort, a side story gives new meaning to the term old money.
CLICK HERE TO PURCHASE STRANGE REIGN ON iTUNES!