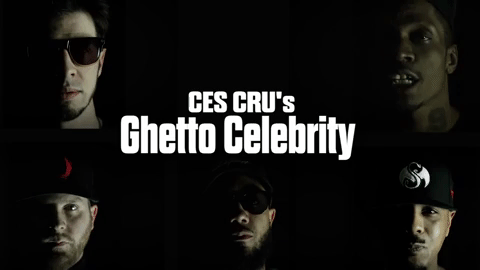 It's a Kansas City affair on the latest visual offering from the one and only Ces Cru!
A fan favorite off of, Catastrophic Event Specialists, "Ghetto Celebrity"– which hosts Ces, JL, Joey Cool, and Info Gates–gets the visual treatment!
Atop the Michael "Seven" Summers boardwork, the Kansas City emcees take turns spitting some crisp, virulent bars; the video showcasing their synergy and even capturing the song's unique blend of charisma and power, with some stark shots paired with some sharp colors.
CLICK HERE TO PURCHASE
CATASTROPHIC EVENT SPECIALISTS ON iTUNES!