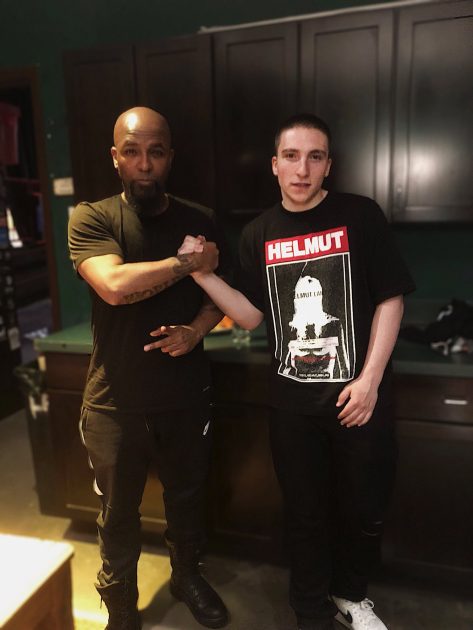 While most of the music industry centers around New York and L.A., Tech N9ne has always stayed true to his roots, building up an empire in his hometown.
Going on tour is a chance for Tech to not only do what he does best –kill stages– meet the fans and make new ones, but it also allows him some time to meet up with like-minded artists around the country which can result in amazing moments like this.
Last week, when the Planet Tour hit Boston, Tech linked up with a talented up-and-comer who fans have been eager to see Tech connect with, Token.
The extent of what they talked about and what they were "building" is between the two emcees, but considering their passion and talent, it wouldn't be a surprise at all to see them hop on a track together.
CLICK HERE TO PURCHASE TICKETS & VIP PACKAGES TO TECH N9NE's PLANET TOUR 2018