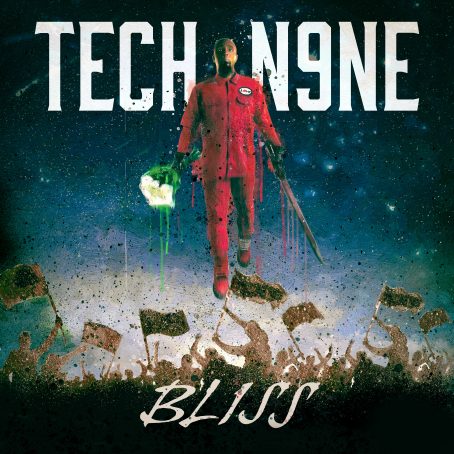 TECHNICIANS! Get ready for an entirely new level from Tech N9ne as he brings you his new album: BLISS on 7/28/23! That's right, Technician number 1 has entered into his blissful era and his latest album exemplifies just how far away he feels from conflict of any sort. You would be mistaken, though, if you think that BLISS will showcase anything other than the top-tier lyricist that you know and love Tech N9ne to be! Including the singles "3D", "Tell Everyone", "Pull Out" and "Red Aura" as well as features from RMR, 
Conway The Machine and Durand Bernarr as well as Strange Music's own Joey Cool, X-Raided and HU$H, BLISS is sure to command all of your playlists this year! 
Your pre-order will include a signed copy of BLISS, a limited edition pre-order t-shirt (XL only), a Strange Music decal and a download link for the pre-order mp3 track "Rhythm Idea". 
Click here to pre-order Tech N9ne's BLISS now!