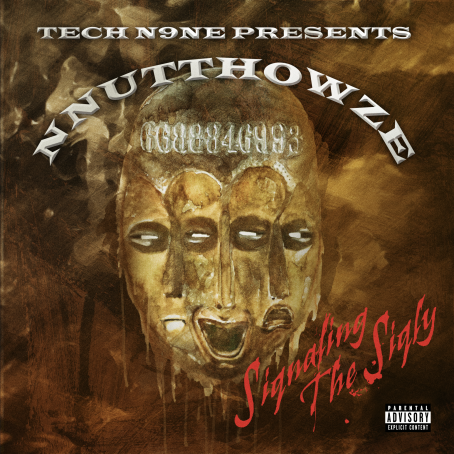 In an exciting move just in time for Halloween, Tech N9ne Presents: NNUTTHOWZE Siqnaling The Siqly is available for pre-order! Releasing on October 31, Tech N9ne joins Zkeircrow and Phlaque The Grimstress to give you the perfect soundtrack for the spookiest time of year. Featuring the singles "The Siqnal" and "What Happened To You?" along with features from King Iso, X-Raided and Seuss Mace, this EP is sure to light up your playlists! 
Your pre-order will include a copy of Siqnaling The Siqly, a Strange Music decal and a download link for the pre-order mp3 track "Bajocero". 
Click here to pre-order Tech N9ne Presents: NNUTTHOWZE! 'Siqnaling The Siqly' now!