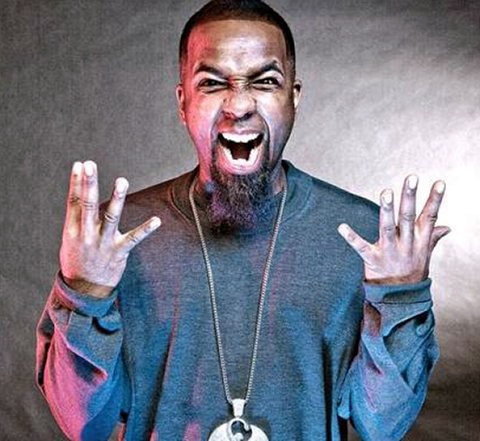 On Tuesday, February 21, 2012 at 3:30 PM CST, that Klusterfuk that you know and love, Tech N9ne was on the air to take your calls and answer your questions.
With the Klusterfuk EP on the way, a world-record setting tour about to kick off, and a video on 106 And Park's rotation, there was a lot to talk about!
Here were some of the many highlights of the interview:
Tech reveals that he recorded the entire EP in four days, a total of seven tracks, one intro and six songs.
The EP features a lot of storytelling from Tech (as has already been displayed in the pre-release song "Blur") and also many sung choruses from Tech, who revealed that he sings on four choruses. Some of the titles revealed were "Awkward", "Can't Stand Me", and "DKNY (Different Kind of Nigga You)", which Tech said was his favorite song and closes out the EP.
Tour
For the Hostile Takeover 2012 tour, Tech reveals that he is switching up the set a lot, pulling out a lot of old songs, many which he had to remove from the final set list due to time constraints (one verses on classics such as "Imma Tell" and "Planet Rock 2K").
Tech reveals that he will be performing his verse from "Unfair" on the new tour.
Tech says that the "drinking section" is the best it has ever been, with new additions such as "Hard Liquor", "I Need A Drink", and "KC Tea".
On Machine Gun Kelly, co-headliner for Hostile Takeover 2012: "It's going to be wild to have somebody that wild on tour with me and bring that much energy to the stage….MY fucking crowd is going to LOVE MGK. I've seen it. This motherfucker is rock and roll, punk, hip hop–everything."
Next Album
Tech reveals he's headed to Los Angeles to collaborate for his next album: "What I'm about to do in LA is going to fuck everybody up." Who is he collaborating with in LA? Only time will tell.
Tech reveals that he's highly interested in working with rock and roll bands for his next album and that it is going to be something totally different from anything he's ever done.
The phrase he's using to guide Seven during the beatmaking process is "Bigger. Bigger than All 6's and 7's, bigger than Welcome to Strangeland." Seven has already submitted a beat for the next album and that fits the bill. Tech described it as "humungous."
LISTEN BELOW
What questions did you have for Tech N9ne?
What did you think of the interview?
Let us know in the comments section below!