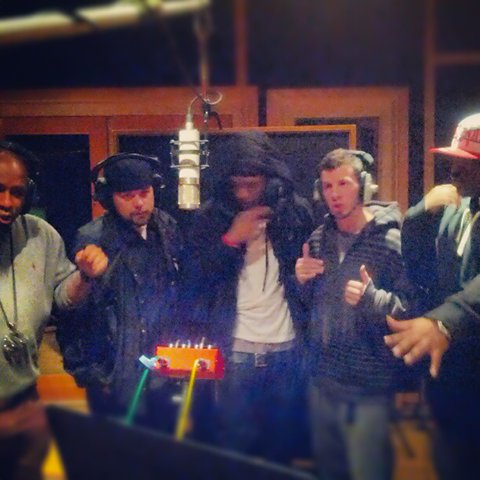 What's going on here?
We can only speculate what this is for, but this picture surfaced over the weekend of some of our favorite midwest spitters in the booth together: Tech N9ne, CES Cru and Stevie Stone.
Was this for Tech's upcoming album? Only time will tell, but something's going on…
What do you think of a Tech N9ne, Stevie Stone and CES Cru collabo?
Leave your thoughts in the comments section below!